Ready For The Road Or Racetrack: The All-New Toyota GR Yaris Is Here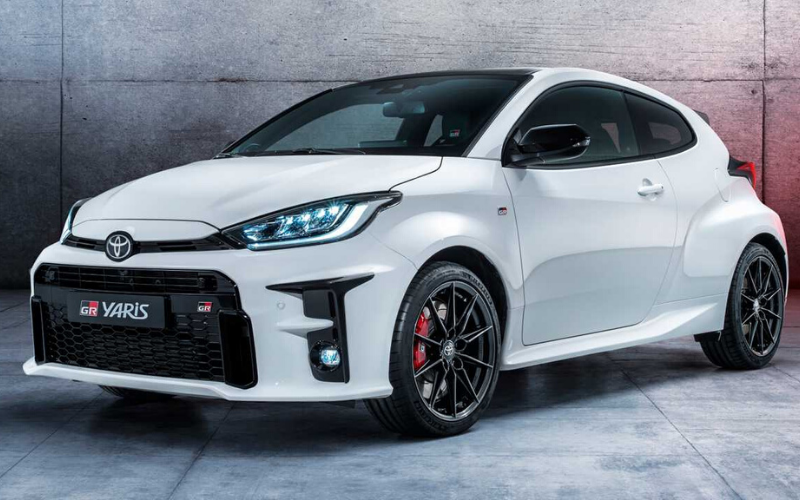 Developed with the experts of the Toyota GAZOO Racing World Rally Team, the all-new Toyota GR Yaris incorporates advanced technology, starting with a thrilling 1.6-litre, 3-cylinder turbo engine.
With the last GR-Sport trim proving to be very popular, Toyota have revamped the styling, performance and technology for 2020.
Prospective customers will get a choice of two versions of the GR Yaris, both of which come with the 1.6-litre turbocharged petrol engine. A three-cylinder motor will send 257 bhp to all four wheels via a six-speed manual gearbox, permitting the new GR Yaris to reach 62mph in just 5.5 seconds!
The 2020 GR Yaris will feature a more athletic-looking body kit, sports suspension and 18-inch alloy wheels. At the back, dual exhaust tailpipes sit under the rear bumper, combining with Toyota's Active Noise Control technology to create what Toyota calls a 'rousing exhaust note'.
Inside, the sports seats are trimmed with 'ultrasuede' upholstery to mirror that of an authentic race car, while the steering wheel, handbrake and gear knob are wrapped in premium leather. Keyless entry and push-button ignition will feature as standard, too.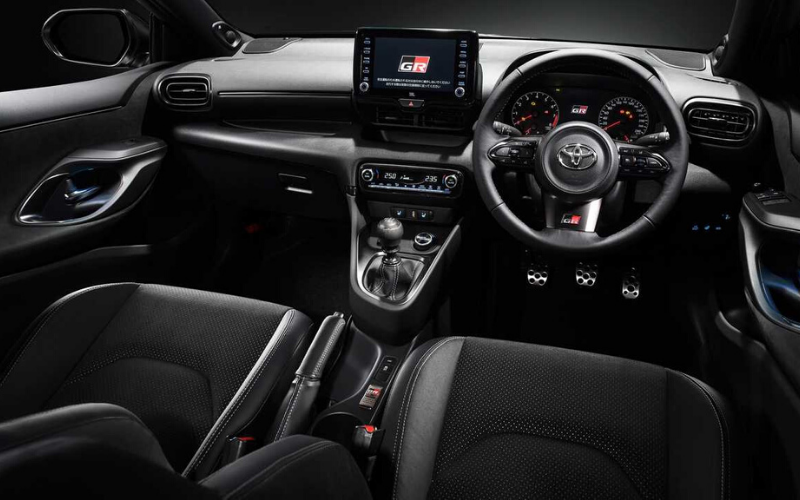 To make things even more interesting, Toyota fans can choose the GR Yaris Circuit Pack, which comes with lightweight components and even more performance parts. According to Toyota, it's the specification for 'drivers who want even sharper response and more precise handling'.
The Circuit Pack reportedly features 18-inch forged alloy wheels, Michelin Sport tyres and 'circuit-tuned' GR suspension. The Circuit Pack version also comes with red-painted brake callipers, to further mark the car out as the pinnacle of the GR Yaris range.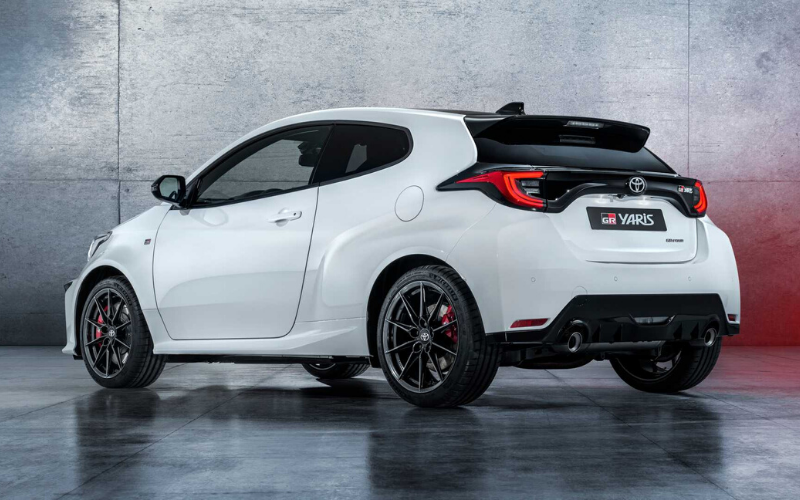 Toyota have said that the 'GR Yaris is an authentic performance car in every dimension, created with direct input from Toyota Gazoo Racing and its World Rally Championship (WRC) partner Tommi Makinen Racing.'
Road or even racetrack ready, the GR-Sport Yaris is said to be incredibly lightweight, powerful and exhilarating to drive!
The 2020 GR Yaris' unbelievable power has even impressed double Formula One world champ Fernando Alonso.
In December 2019 he tested the car under harsh conditions on Circuito do Estoril in Portugal. Alonso was surprised how easily the car can be controlled. For him it is the perfect combination of a sportive car and a car you can drive every day. See his short review here:
If you'd like to register your interest for the upcoming Toyota GR Yaris, set to reach our showrooms October 2020, enquire today here: