The All-Electric Kia e-Soul Named World Urban Car In 2020 World Car Awards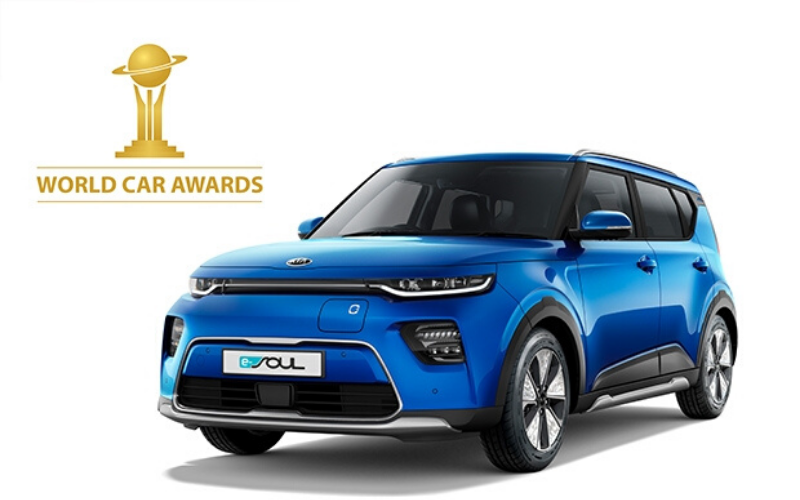 Kia's electric crossover has been recognised globally as the perfect city car.
The Kia e-Soul has been praised for its zero-emissions performance and impressive EV range, combined with a compact body, stand-out design and high practicality.
In Frankfurt on the 14th April 2020, Kia Motors won big at the 2020 World Car Awards, securing accolades for two of its most recent models. The all-electric Kia e-Soul was recognised as 'World Urban Car', while the Kia Telluride SUV was named overall 'World Car of the Year'.
Now available across several European markets as a fully-electric vehicle, the new e-Soul was applauded by the panel of judges, as the ideal car for the city.
The winners of the World Car Awards are decided by an independent international jury comprising 86 highly-experienced, well-respected automotive journalists, from 24 countries around the world.
The Kia e-Soul features a powerful battery-electric powertrain, and is offered across Europe with a choice of 64 or 39.2 kWh battery packs.
Able to travel up to 280 miles on a single charge, the e-Soul offers drivers greater all-electric range than many more expensive electric vehicles, making it the ideal companion in urban or suburban landscapes.
The e-Soul's series of advanced range-increasing technologies, including regenerative braking, ensures drivers can maximize the distance on a single charge.
Emilio Herrera, Chief Operating Officer for Kia Motors Europe, commented: 'The e-Soul is a key model for Kia in Europe, bringing together fully-electric power with cool design.
'The EV version of the previous-generation Kia Soul became increasingly popular throughout its life, and it even outsold gasoline and diesel models combined during its final year on sale in Europe.
'Now only offered as an electric car in Europe, we're proud to see the e-Soul recognised as the most suitable urban car in a world seeking more eco-friendly forms of transport.'
The World Urban Car 2020, the Kia e-Soul, is available now.
To shop the award-winning Kia e-Soul, click the link below:
If you'd like to learn more about Electric and Hybrid Vehicles, click the link below: