The all-new 2020 Honda CR-V Hybrid wins Green SUV of the Year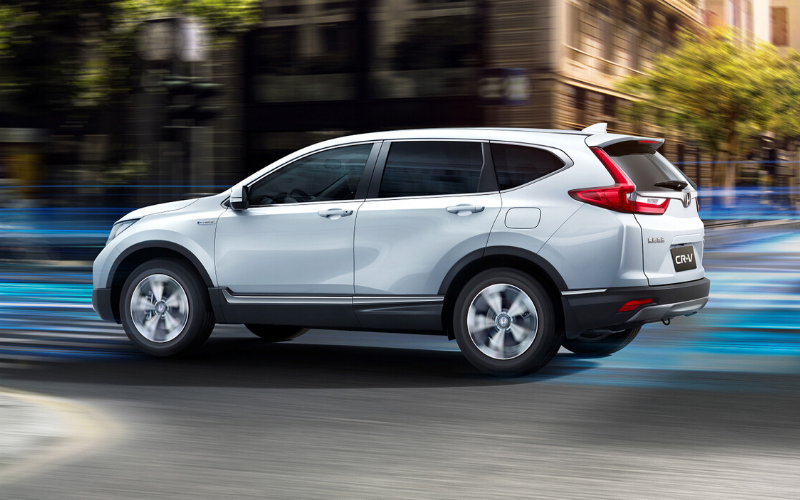 The 2020 Honda CR-V range showcases a slight facelift, new technological features and upgraded powertrains that have become award-winning.
Honda have included an eco-friendly option in their new fuel/electric version - the all-new Honda CR-V Hybrid is set to be a really popular choice.
Honda is targeting two-thirds of its global vehicle sales to be 'electrified' and 15 percent to be full battery electric (BEV) by 2030. The all-new CR-V Hybrid has sparked this ambition off in the right direction.
Internationally, Green Car Journal has named the 2020 Honda CR-V Hybrid the 2020 Green SUV of the Year.
The award acknowledges the Japanese automaker's continued excellence in the eyes of Green Car Journal. This is the sixth time Honda has had a vehicle recognised by the journal and the second time the company has won the honour of Green SUV of the Year!
Ron Cogan, editor and publisher of Green Car Journal and GreenCarJournal.com, said, 'Honda's CR-V is already efficient as a conventionally-powered model and well-established as a driver favourite.
'The addition of a new all-wheel drive CR-V using Honda's proven two-motor hybrid system is an exceptional move, offering buyers an even more compelling reason to consider this award-winning model at the showroom.'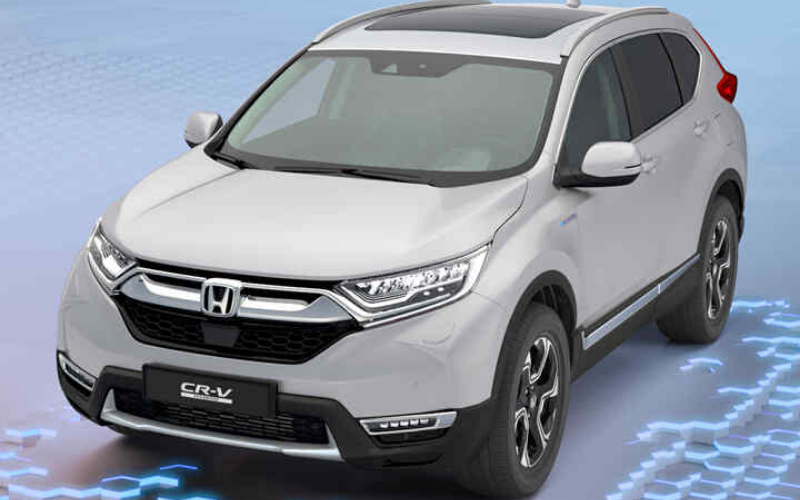 The 2020 CR-V has been on sale since October, after Honda refreshed the vehicle's exterior styling and upgraded a variety of features.
Standard Honda Sensing safety and driver-assist technology for all trims (previously EX and above), have been added to the new version of the SUV.
To get into technical detail, the Honda Hybrid Performance system features intelligent Multi-Mode Drive (i-MMD) technology comprising two electric motors, an Atkinson-cycle petrol engine and an innovative direct transmission delivering high levels of efficiency and refinement.
Inside the new CR-V Hybrid, the centre control display is sandwiched by drive mode buttons (ECO, Sport and EV). The additional space below has been smartly used as a wireless smartphone charging surface.
The CR-V Hybrid also boasts a new digital infotainment display that presents information the driver will find useful in their hybrid vehicle. The infotainment system includes the vehicle's power/charge status and a driver-selectable display for power distribution and regeneration.
The all-new Honda CR-V Hybrid also includes Apple CarPlay and Android Auto. Another exclusive feature inside the CR-V Hybrid is a pair of paddle shifters that act like on and off switches for deceleration.
The CR-V Hybrid seems to be a great eco-friendly family choice, that does not hold back on SUV performance and technology.
Take a closer look at the award winning Honda CR-V Hybrid.
Check out our fantastic offers on the new Honda CR-V Hybrid, here at Vertu Motors.