The All-New Mercedes-AMG SL Has Been Spotted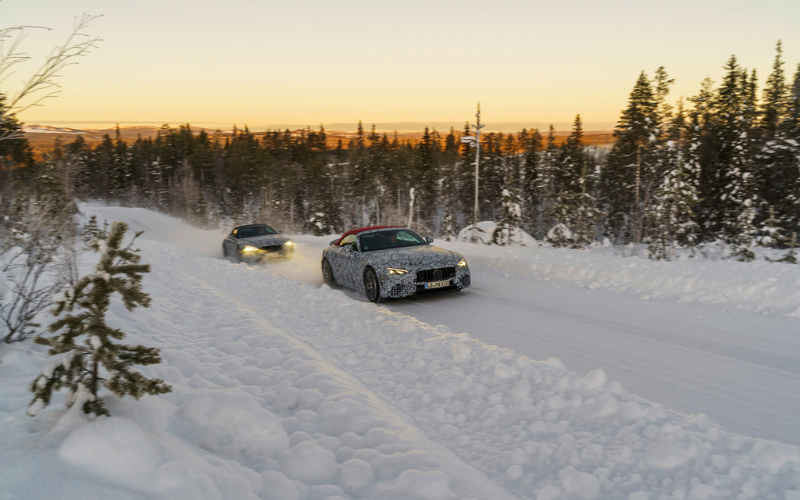 Ahead of its arrival later this year, the all-new Mercedes-AMG SL has been spotted on its final winter development drive.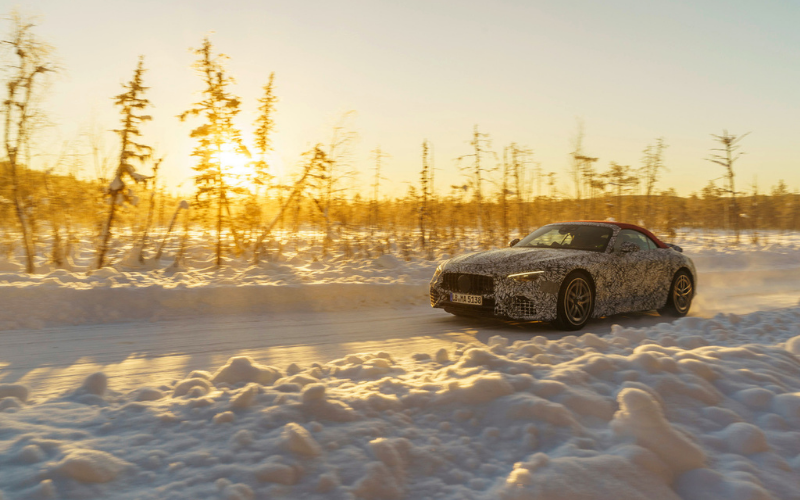 This will be the eighth generation of the SL and the Mercedes-AMG engineers have decided to do their test driving on a special, closed-off proving ground in Sweden, as opposed to its public road trials on the A8 1 Autobahn.
Mercedes' fully variable all-wheel 4MATIC+ drive system will be available for the first time in the SL, as well as the redesigned fabric roof which will need to prove itself in the harsh wintry conditions.
This iconic roadster is set to make its grand debut later this year and the handling dynamics will soon be undergoing final refinement.
The Mercedes-AMG specialists are determined that the most recent interpretation of the SL will draw on its sporting roots more than ever before.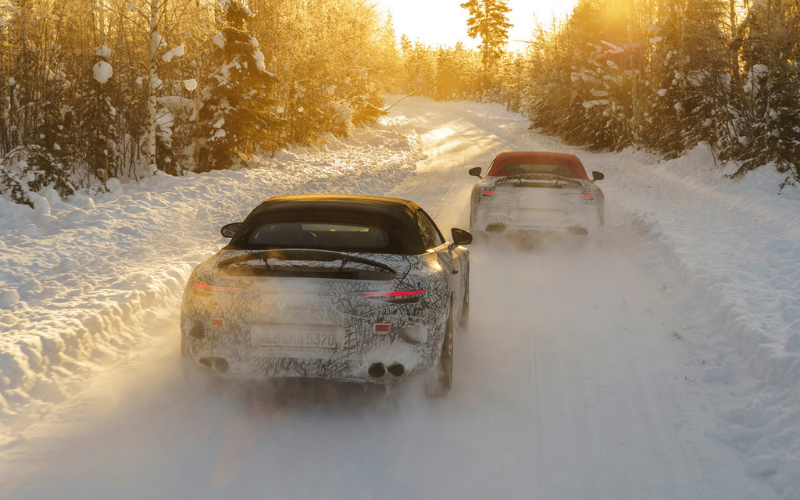 The different variants of the legendary Roadster will be exclusively under the Mercedes-AMG name.
This new Mercedes-AMG SL will also remain true to the brand's unique design and high levels of quality and luxury.
We can expect the all-new Mercedes-AMG SL to hit our showrooms late in 2021.
Make sure to stay tuned in our newsroom for more updates on all things Mercedes-Benz and Mercedes-AMG.
In the meantime, why not take a look at the fantastic range of new Mercedes-AMG deals we have available on our website?