The Kia Sportage Is Now Available As A Mild Hybrid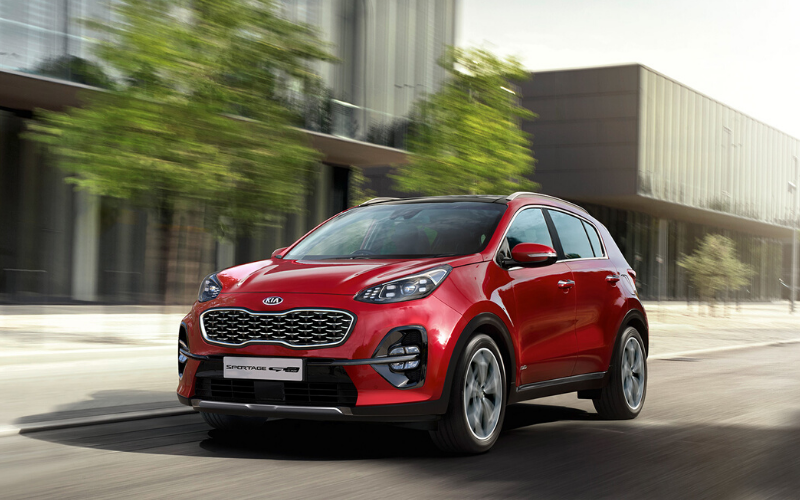 The Sportage is one of Kia's most popular models, and it's no surprise why.
Renowned for offering more than you would expect, the Kia Sportage adopts a unique design that boasts a sporty nature to add style to your lifestyle. The innovative technology enhances safety and connectivity, whilst the overall interior design ensures a comfortable drive, with plenty of space to accommodate the whole family.
Taking all of this into consideration, you would think the Sportage had exceeded itself already. But Kia has stepped it up even more.
The Kia Sportage is now available as a mild hybrid, featuring exceptional hybrid technology to improve performance and to give drivers an eco-friendlier way to enjoy the Sportage.
Although unable to run solely on electric power, the combination of the diesel engine and the electric battery means emissions are lowered and fuel consumption is reduced to improve overall performance.
The hybrid technology also helps improve the overall driving experience. Started by the e-system, you'll be setting off smoothly and promptly every time. When driving uphill or during acceleration, energy will be taken from the electric battery to provide torque assistance, improving power and performance.
The beauty of the mild-hybrid technology also means the electric battery does not need to be plugged in to recharge. The energy created from decelerating or braking is transformed into electrical energy which recharges the battery itself.
Nothing has been compromised. It's still as spacious, practical and stylish as ever before, featuring top of the range technology to ensure the best driving experience ever. The only difference is it's a greener and more efficient way to travel.