The New Defender Accessory Packs: Explorer Pack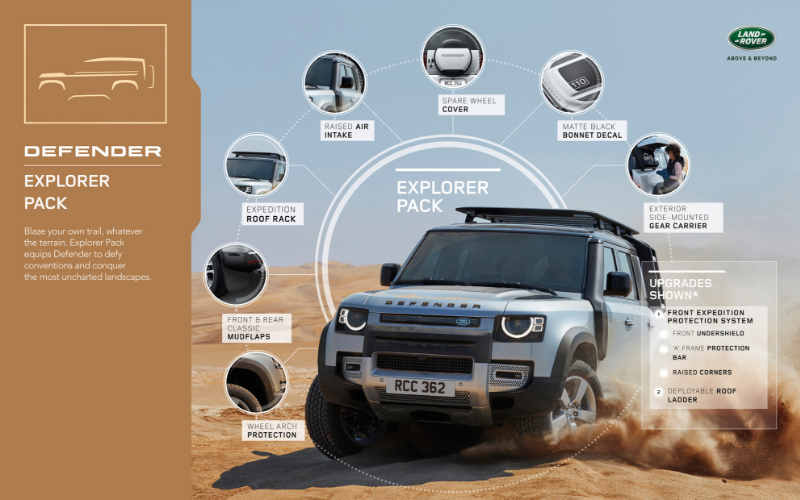 The new Defender is the most accessorised Land Rover ever produced.
There are over 170 individual accessories to choose from and 4 Accessory Packs to tailor your Defender to your lifestyle, which means there is a very slim chance of coming across 2 Defenders that are exactly the same.
You can purchase the accessories individually, but the Accessory Packs include numerous features, as well as creating a unique identity for your Defender.
The 4 Accessory Packs are:
>Adventure Pack
>Country Pack
>Explorer Pack
>Urban Pack
To help you decide which Accessory Pack is best suited to you, we're going to look into each pack separately, to see what they have to offer.
The third Accessory Pack that will be explained will be the Explorer Pack.
Are you a passionate explorer?
Do you enjoy venturing through all terrains, from the desert to the mountains?
Is being outdoors your passion?
Then the Explorer Pack is the ideal Accessory Pack for you.
Expedition Roof Rack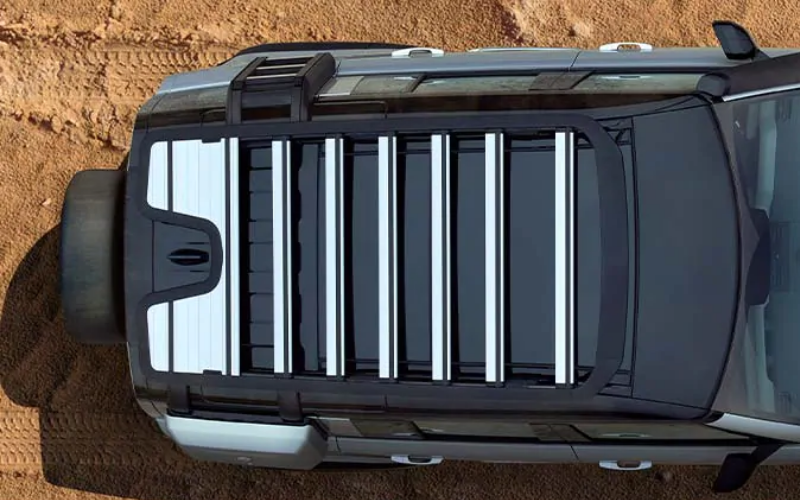 Although extremely lightweight, the Expedition Roof Rack has the capability to carry 142kg to give you extra ways to transport your explorer essentials.
Raised Air Intake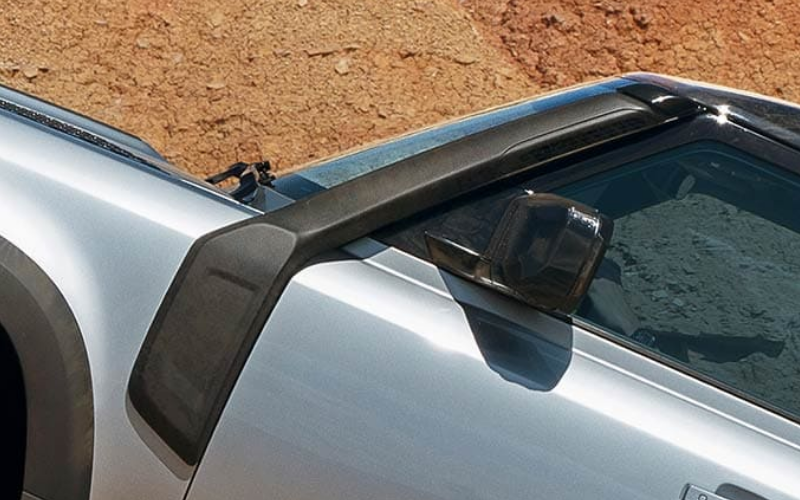 If you find yourself in dusty terrains, or on the sandy banks of the desert, the Raised Air Intake feature makes sure cleaner air flows into the engine.
Matte Black Bonnet Decal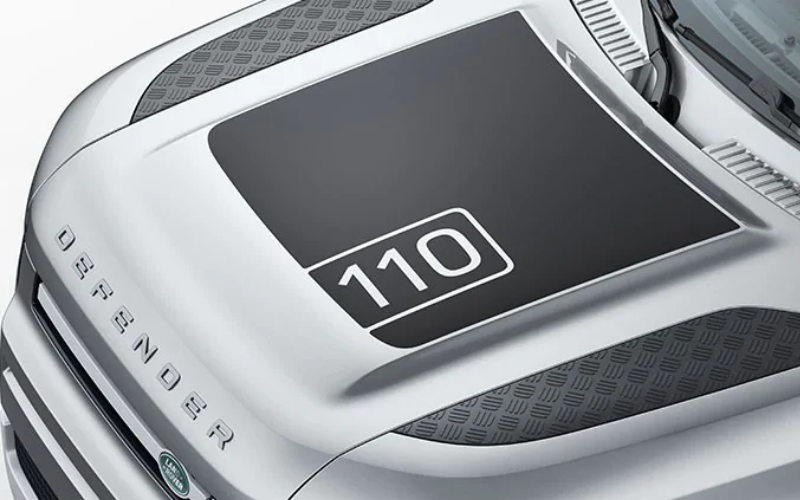 For added individuality, the Explorer Pack offers a stylish, Matte Black bonnet detail for added luxe.
Spare Wheel Cover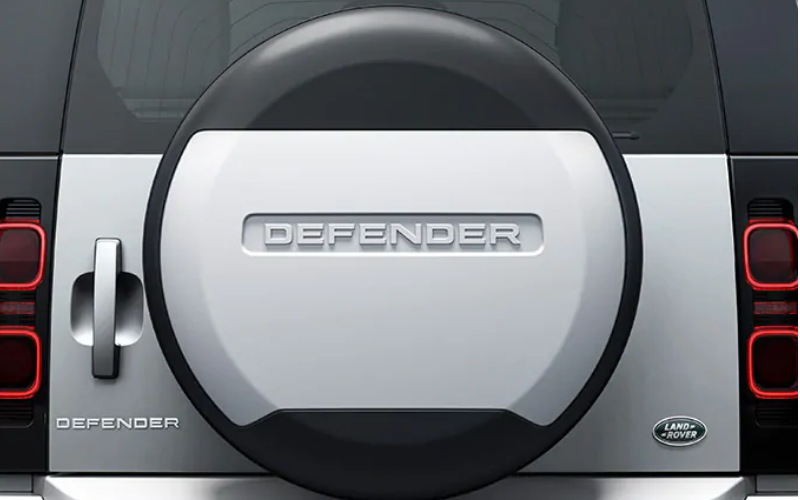 To keep your spare wheel protected in all weather conditions, and to add a stylish touch to your Defender, the Spare Wheel Cover is a sleek addition to the Explorer Pack.
Front & Rear Classic Mudflaps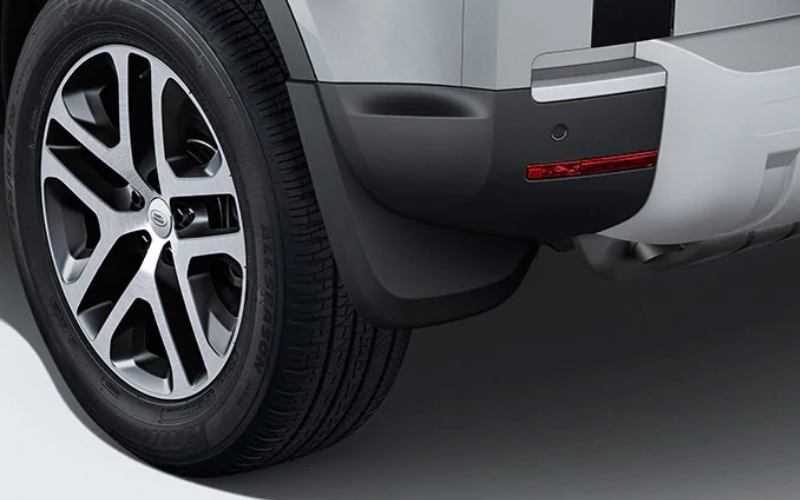 To prevent your Defender's paintwork from dirt and debris, the Explorer Pack offers classic mudflaps for the front and rear of your vehicle.
Wheel Arch Protection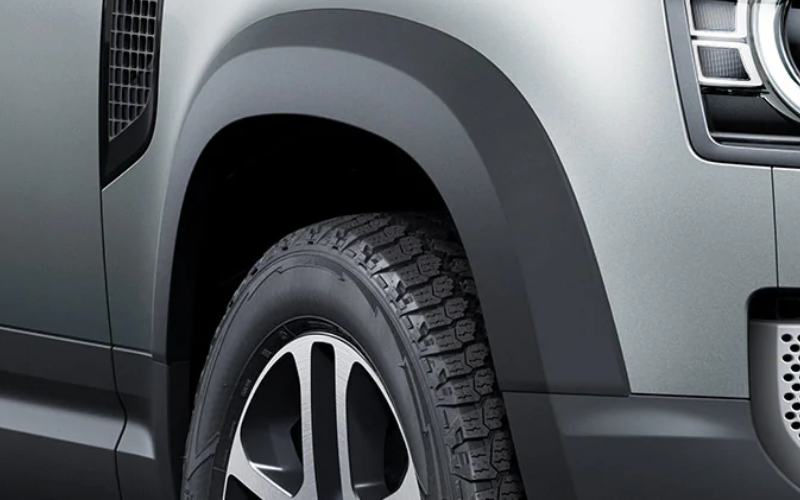 Creating a distinctive appearance for your Defender, the Wheel Arch Protection adds additional protection for those adventurous, off-road tracks.
Exterior Side-Mounted Gear Carrier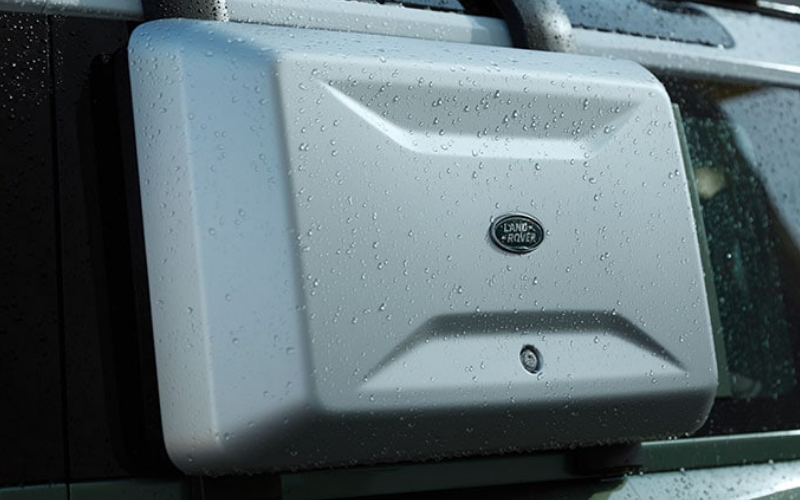 A lockable storage compartment will be located on the side of your Defender, to store your dirty or wet clothes after a day of exploring!
The Explorer Lifestyle Pack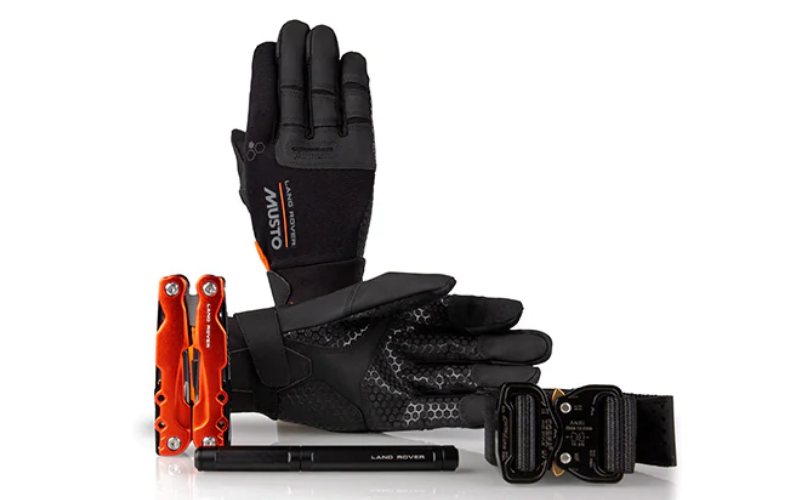 Now that your Defender is customised to assist you on your expeditions, there's just you to kit out!
The Lifestyle Collection Packs feature customised packs to compliment the Accessory Pack you choose for your Defender.
The Explorer Lifestyle Pack includes:
>Above and Beyond Gloves
>Rodina Belt
>Multi Tool
>Above and Beyond Pen
All of these items are the essential companions to prepare you for all of your expeditions.
In addition to the varied choice of accessories, you can also personalise the colour, roof and have a choice of twelve wheel options for your Defender to really blend it into the environment that most suits you.
Why not try the Gondwana Stone colour option to resemble the elements in which you will be exploring.
So now that your Defender is set to take you to new destinations, unleash your inner explorer and set off on an expedition of a lifetime in your new Defender.