The New Defender Is Unveiled At Frankfurt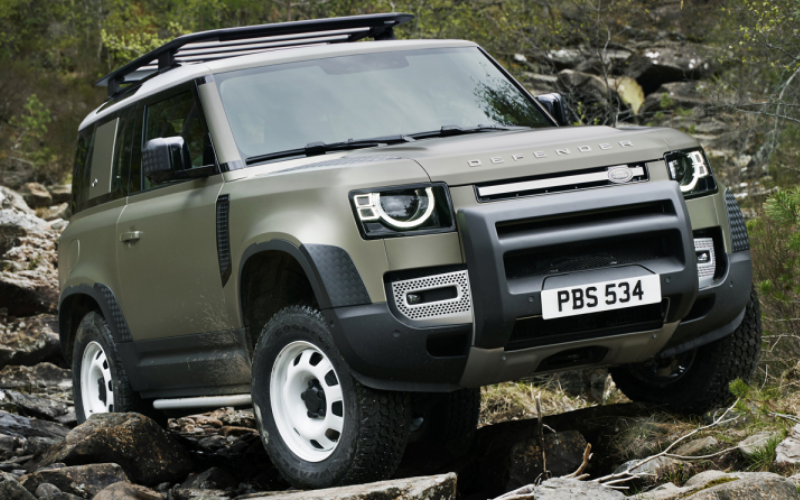 Described as the "toughest and most capable Land Rover ever," the new Defender made its world premiere at the Frankfurt Motor Show this morning.
A modernised version of the originals, the new Defender is an honest, no-nonsense design.
The sheer vertical edges contrast the horizontal outline to give a purposeful stance that communicates power and strength.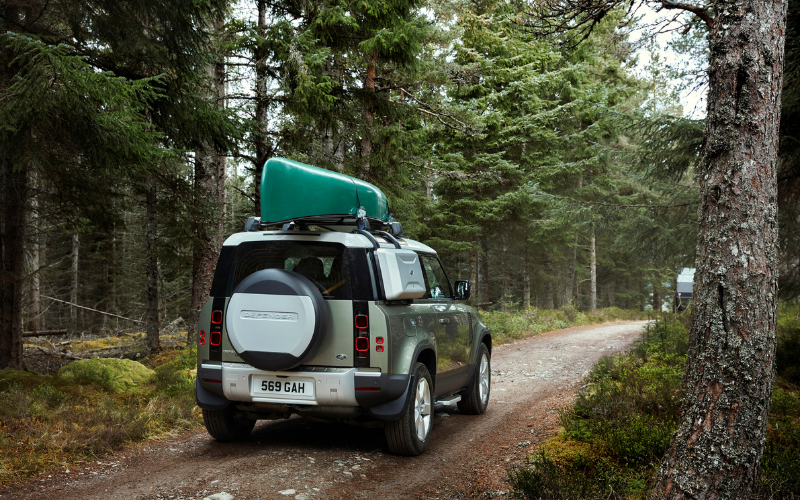 The headlights are distinctly recognisable with a geometric design, unique to the model.
Land Rover have also brought back older features, like the alpine lights, to lighten the cabin and enhance the personality of the vehicle, allowing the beauty of the environment to be visible from within.
Inside, a clean, reductive and desirable interior welcomes you in, with customizable features to really personalise your Defender.
The Defender 90 offers 5 and 6 seats, whereas the 5-door Defender 110 offers 5 and 6 seats or a 5 seat plus 2 on the third row.
The optional third seat in the front row is unique to the Defender and it is sure to be popular for many, especially for the fluffy members of the family!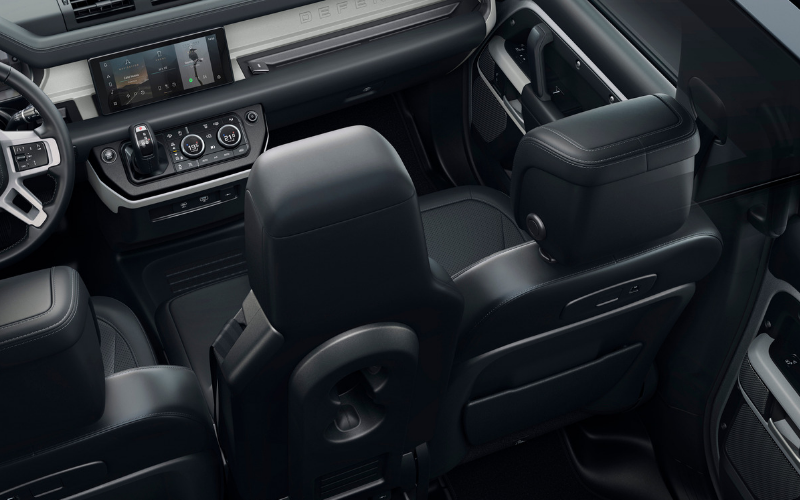 Practically, the materials utilised to create a comfortable interior are also extremely durable and are easy to wipe and brush clean.
The functionality of the vehicle is outstanding, contributing to a hassle-free and easy driving experience for everyone.
The technology mirrors the modernised vehicle in which it features.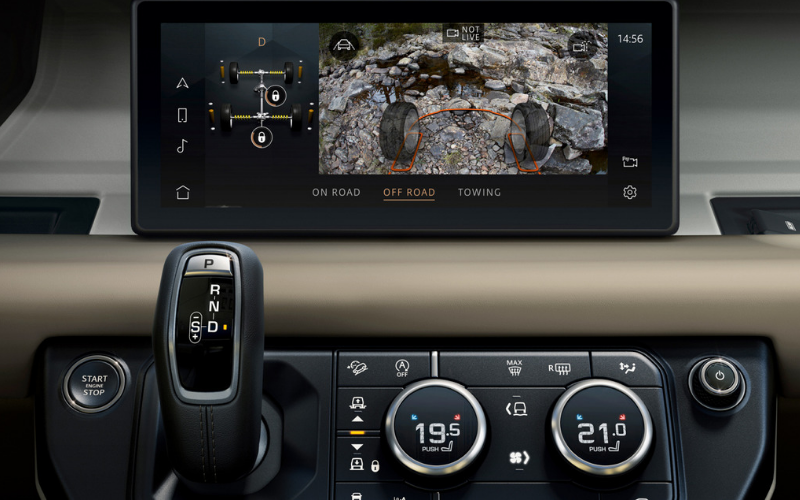 Designed to enhance performance, control and capability, the Defender is installed with the latest technology such as the configurable terrain response, which is a world-first, allowing you to select the Land Rover's powertrain, steering, differentials and traction control settings, to give you the most controlled and safe drive.
The satin finish reinforces the solidity and simplicity of the Defender, but also acts as a protective wrap, allowing you to drive with pure confidence.
You even have the choice of three roof types: panoramic, solid metal or retractable fabric. Whatever way you want your Defender to look, it's possible, with the personalisation features.
The new Land Rover Defender offers the largest choice of accessory packs.
The four packs are:
>Explorer
>Adventure
>Country
>Urban
Depending on your environmental needs, the accessory packs cater to you.
The Defender has been one of the most highly-anticipated models to be revealed at the Frankfurt Motor Show and it has definitely been worth the wait.
The whole design, inside and out, reinforces the no-nonsense, honest message that Land Rover wanted to achieve with the new Defender.
It has the ability to tackle any terrain, and with prices estimated to start around £40,000, it won't be long until the new Land Rover Defender makes its appearance on the roads.