The Unstoppable Defender In James Bond Sneak Peak Preview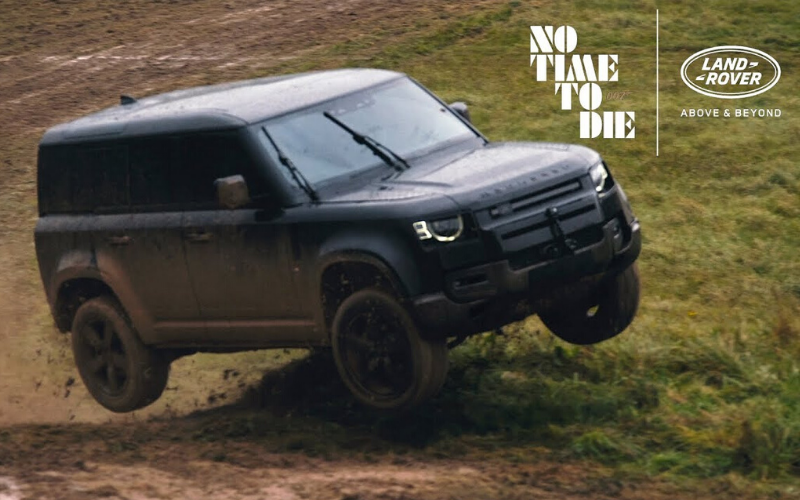 One of the latest Land Rover Defender adverts sees three of the icons jumping 30ft in the air, in unison. The Defender is set to feature in the newest James Bond film – No Time To Die.
This is a car doing stunts like never before – because it's the all-new Land Rover Defender.
In true James Bond style, the Defenders are seen enduring some serious off-roading, tackling tough terrain at extreme high-speed.
See the amazing spectacle for yourself:
The exclusive footage proves that the Defender is an unstoppable pioneer for adventure - the all-new Land Rover Defender is built for 21st century journeys. Prepared for great things, the Defender is capable of going places other vehicles wouldn't reach.
The new Defender can confidently take the driver from an urban jungle to the furthest countryside peaks.
The Defender 'fends' for itself – from the inside to out, the new off-roader sports strength and longevity.
Keeping the driver safe on any terrain, the new Defender can offer X-ray vision through the bonnet. ClearSight Ground View, as part of the 3D Surround Camera system, means no matter where it drives, the owner feels at ease.
Never out of its depth, the Defender has a class-leading wading measure of 900mm. The all-new Defender is built to endure more impact, featuring outstanding suspension and Configurable Terrain Response, tailoring the drive to the journey.
Prices for the Defender start from £45,240 for the 2.0 D200 110 5dr model.
Take a look at the all-new Bond-worthy Land Rover Defender available now – enquire about one of our amazing deals here at Farnell Land Rover today: