Toyota Corolla Wins 2020 Best Hybrid At The What Car? Awards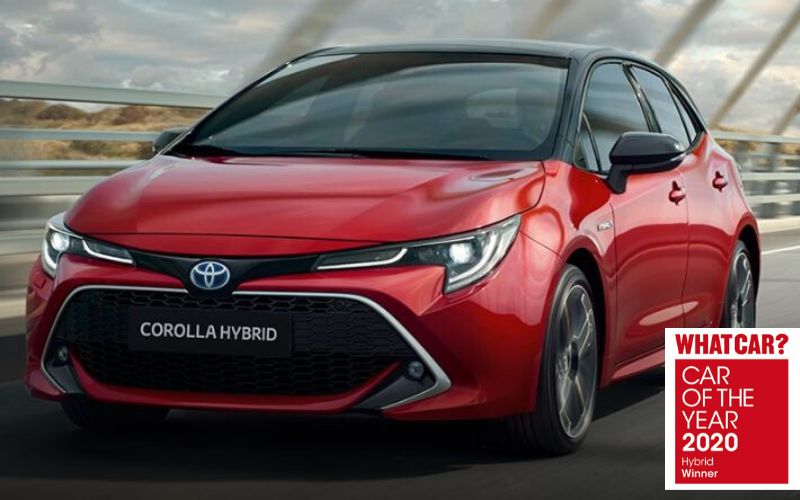 Toyota are thrilled to announce that the What Car? expert panel chose the Corolla as the overall Best Hybrid model, at the What Car? Car of the Year Awards 2020.
The title is definitely something to be celebrated – the What Car? Car of the Year Awards are widely acknowledged as the 'Oscars' of the car industry. The annual announcements are only given to the cars that set the highest standards in their class each year.
These awards are highly important for both car makers and potential customers because of the authority and integrity of the What Car? brand.
Following its eagerly-awaited February 2019 launch, the now multi award-winning, new generation Corolla continues to make waves among motoring journalists, industry judges and most importantly with Toyota owners.
On top of its exemplary 4.6 / 5 star customer approval rating, the Corolla is already gathering a suite of prestigious awards and nominations from the motoring press.
With over two decades of pioneering work with Self-Charging Hybrid technology, the Corolla was the first Toyota available with a choice of 1.8 and 2.0 litre Hybrids, which has helped it claim so many accolades.
Steve Huntingford, editor at What Car? commented: 'The Toyota Corolla comfortably beats the fuel economy of pure petrol-powered rivals and betters a fair few diesels in its 1.8-litre form that we recommend.
'Better still, it manages this while delivering more performance than most people will need. Plus, in stop-start traffic, near-silence descends when you use electric power alone.'
Well done, Team Toyota – here's to next year's awards!
Take a look at our amazing deals here at Vertu Motors, on the award-winning Toyota Corolla Hybrid: