What Car? Name The Kia Niro PHEV 'Best Hybrid Small SUV'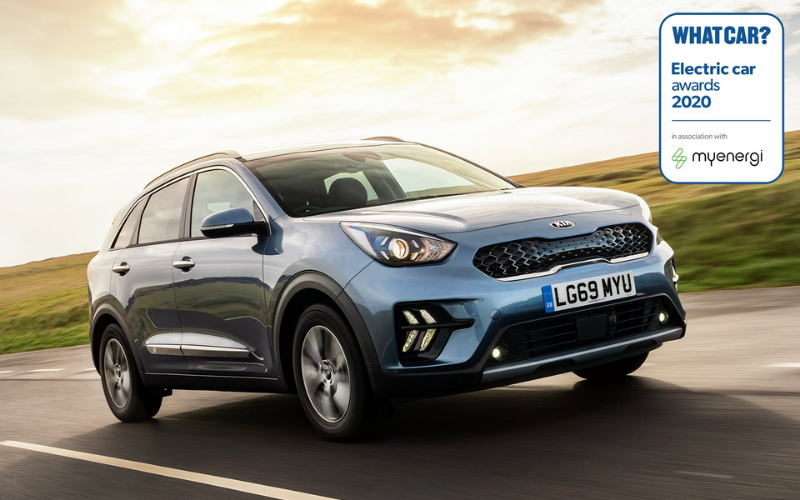 What Car? has revealed the winners of their first ever 'What Car? Electric Car Awards', held in association with charging point provider Myenergi.
We're proud to share the news that the all-new Kia Niro PHEV has been named the What Car? 'Best Hybrid Small SUV'.
As electric cars becoming increasingly popular, What Car? have decided to crown their best models in every class.
The What Car? Electric Car Awards not only considered fully electric cars, but also hybrids that are capable of at least 20 miles of zero-emissions motoring between charges.
Interestingly, the Niro PHEV's prize isn't the only one Kia picked up at this year's What Car? EV awards – the all-electric Kia e-Niro also won, taking home the 'Best Small SUV EV' award. You can read more about this, here.
According to What Car?, UK motorists bought more than 30,000 electric cars during the first six months of 2020 – a 159% increase on the same period last year. When you include all plug-in hybrid models too, the total electric cars sold rises to more than 50,000!
These number are only likely to increase in the future; a recent What Car? poll revealed that 26% of people are more inclined to go electric as a result of the changed environment we're now living in. However, with the number of EVs on the market growing all the time, it can be hard to know where to start your car search.
What Car? have explained some of the reasons the Niro PHEV was crowned the winner in its class: 'it can provide quiet all-electric running for up to 30 miles on a full charge, yet it also offers the stress-free long-distance cruising ability of a regular petrol car.
'It's in a league of its own when it comes to ownership costs. For starters, it's one of the cheapest plug-in hybrids you can buy (particularly among SUVs), significantly undercutting its premium rivals, both as an outright purchase and on a PCP finance scheme.'
What Car? continued: 'You might think that spending far less money means you get far less of a car, but that isn't the case. In fact, the Niro is a well-rounded choice.'
In terms of interior, What Car? commended this too: 'Equipment isn't in short supply regardless of which trim level you opt for, and the infotainment system is full-featured and easy to use. There's plenty of space for a growing family, too.'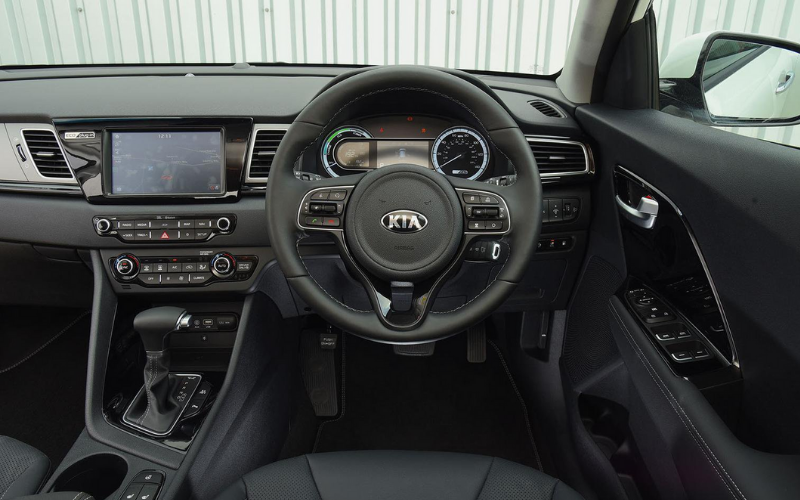 The award-winning Kia Niro plug-in hybrid is available to order now:
Shop New Kia Niro Hybrid Deals
If you'd like to find out more about hybrid and electric vehicles, click the link below: