Meet The All-New Audi RS 3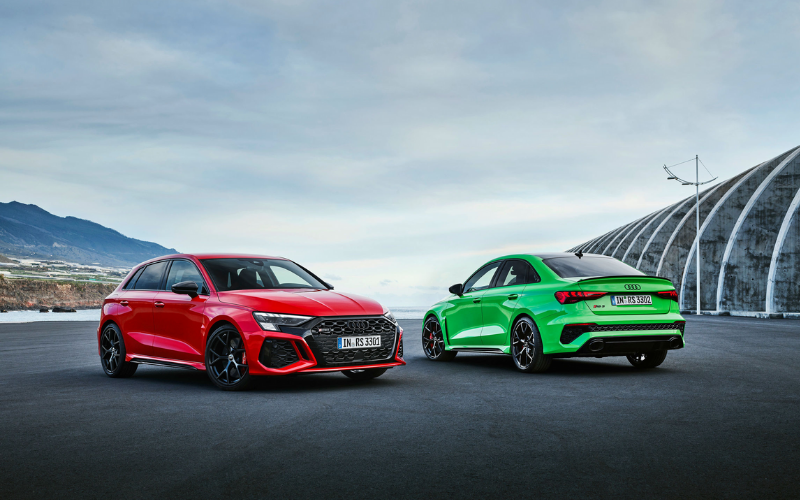 With more power, a fresh look and upgraded technology, Audi has revealed the all-new version of the RS 3.
This latest version of Audi's RS3 super-hot hatch comes with a clever new quattro four-wheel-drive system, more performance and even a drift mode. Headlines to note:
- 2022 Audi RS3 revealed
- Latest version of super-hot hatch
- Retains 2.5-litre five-cylinder engine
- 400hp, 500Nm of torque
- 0-60mph in 3.8 seconds
- 180mph top speed optional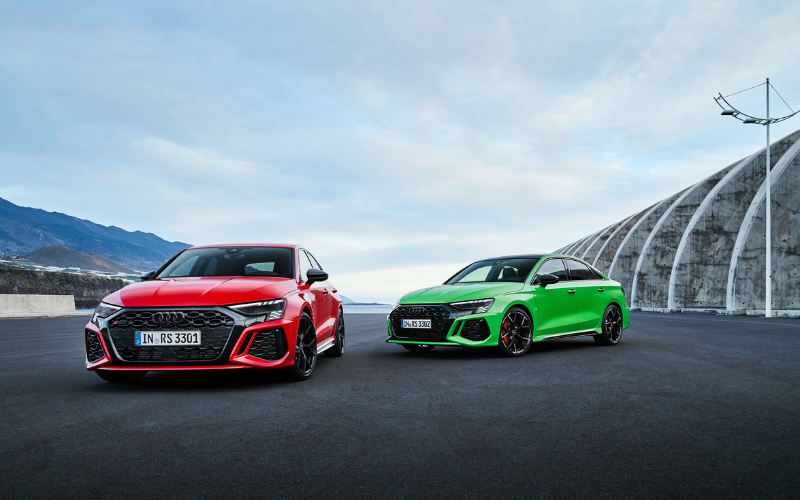 Audi RS 3 Sportback/Audi RS 3 Sedan – Static photo, Colour: Tango red, Kyalami green.
Design
The all-new Audi RS3 has been thoroughly revamped to be even more dynamic and powerful than that of its predecessor.
The RS3 has its distinctive honeycomb grille and the large air intakes give the compact sports car an expressive appearance.
Flared wheel arches make an appearance, as it is typical of an Audi RS model, with a functional air vent slotted behind the front wheel.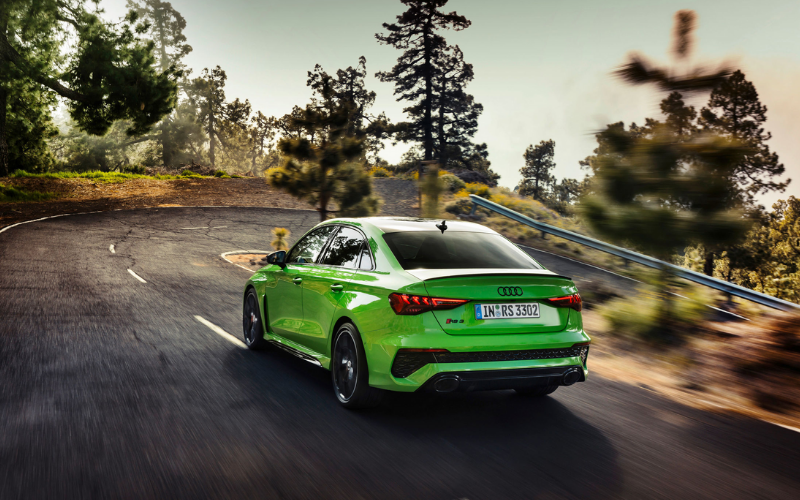 Audi RS3 Sedan – Dynamic photo Colour: Kyalami green
Interior
The interior of the new Audi RS3 has a new luxurious sporty feel giving the Audi RS3 a changed look.
The genuine racing feeling is further enhanced by the carbon inlay in the instrument panel and RS sport seats which gives the new Audi RS3 a sporty feel inside.
Performance
The all-new Audi RS3 is even more powerful than the last model. The 2.5 litre turbocharged five-cylinder engine has 400hp on tap and torque has been boosted from 480Nm to 500Nm.
As a result, the new Audi RS3 accelerates from 0-60mph in a time of 3.8 seconds by how the power is sent to all four wheels through a seven-speed dual-clutch automatic gearbox.
Out of the box the Audi RS3 has a top speed of 155mph.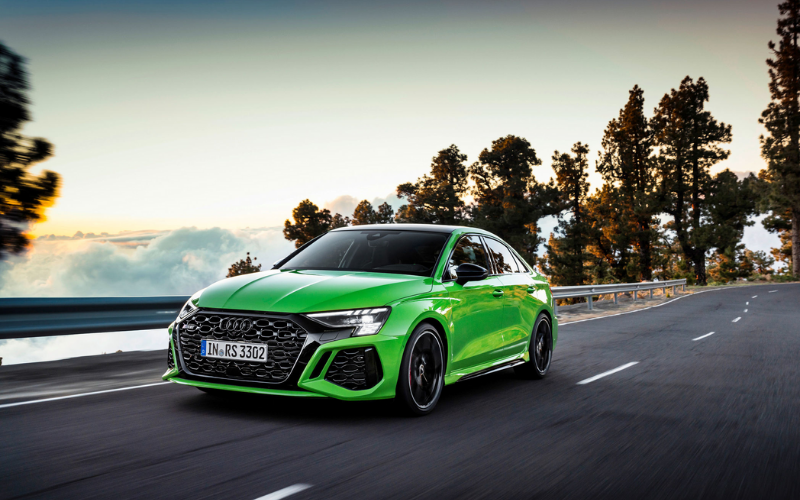 Audi RS3 Sedan – Dynamic photo Colour: Kyalami green.
Technology and Safety
The refreshed Audi RS3 has a new Torque Splitter System. This is fitted across the rear axle and allows the car to electronically send as much torque as it wants to either wheel.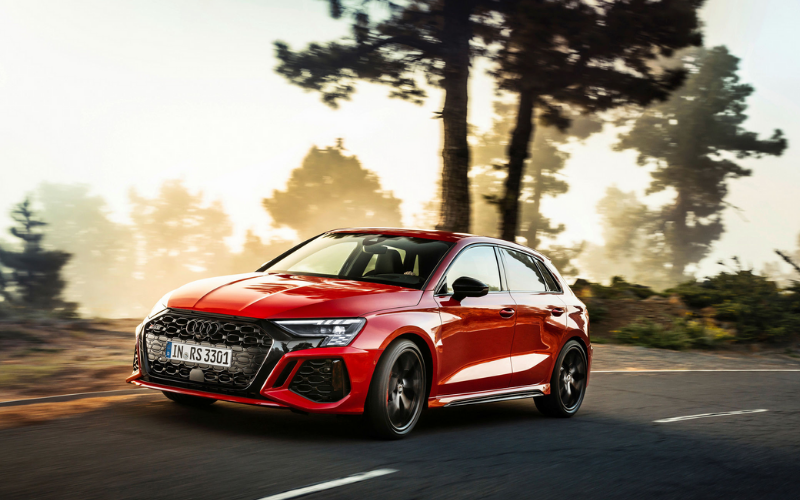 Audi RS3 Sportback – Dynamic photo, Colour: Tango red
Essentially, when you are turning right it will send more to the left wheel and vice versa. This in theory produces more grip and improves the car's turning capabilities whilst reducing understeer in the process.
The new Audi RS3 goes on sale in August 2021, with deliveries set to start before the end of the year.
Prices for the hatchback start at £50,900 with that rising to £51,900 for the saloon. Stay tuned in our newsroom for more updates.