Mercedes-Benz Unveils The All-New EQB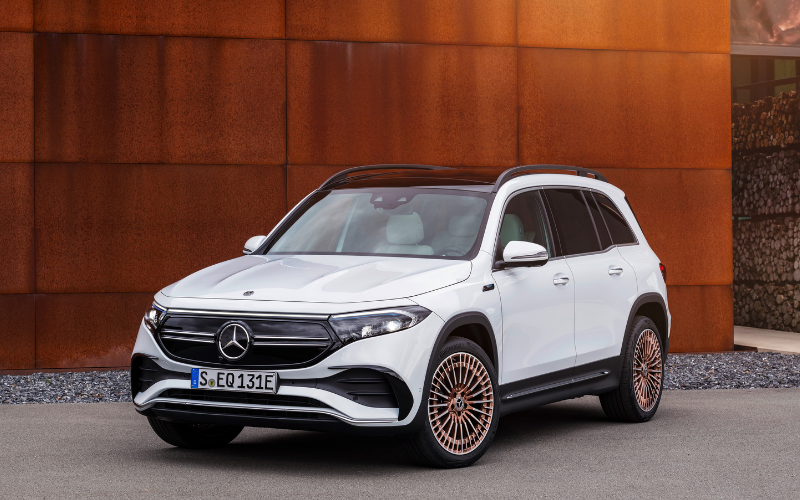 Meet the all-new Mercedes-Benz EQB – Mercedes' highly anticipated all-electric seven-seater SUV.
Combining innovative technology and design with functionality and connectivity, the all-new EQB is set to be the ultimate efficient family-sized SUV.
From range and performance to interior details and assistance features, find out what makes it so special:
Design
Modelled off the incredibly popular GLB, the all-electric version looks rather similar.
Just like the GLB, the EQB's confident and bold stance gives it a strong presence both on and off a driveway.
There are a couple of tweaks that make it distinguishable from the GLB, however. These liken the model to the other EQ models recently launched, including the EQA.
A straight-set bar of LED lights stretches across the width of the EV, whilst the bumper includes a chrome trim.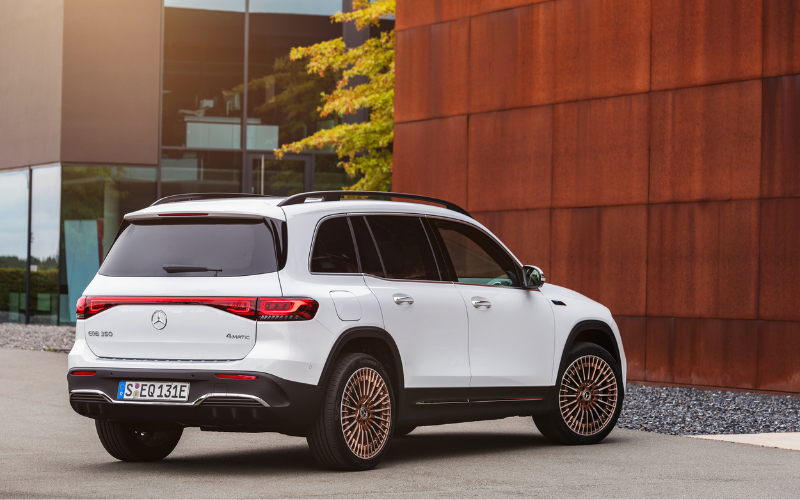 Interior
When you see the images of the inside of the all-new Mercedes EQB, you'll notice quite a few similarities to the latest GLB. From quality materials to an overall spacious cabin, it looks a haven after a busy day's schedule.
Enhancements include blue LED lighting and premium stitching, signalling it is a member of the brand's all-new EQ family. The dashboard also boasts a fresh trim.
Inside the new EQB, expect two 10-inch displays as standard, along with Mercedes' MBUX infotainment system and support through the intuitive 'Hey Mercedes' voice assistant.
An intelligent Sat Nav is a standard-fit feature too, allowing you to program your routes to even incorporate fast public charging points – especially handy for a really long-distance drive.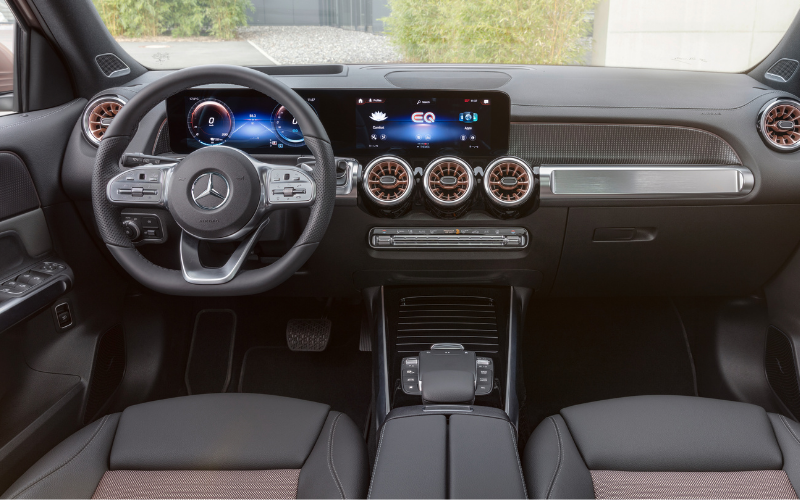 The Mercedes-Benz EQB is a five-seat electric car as standard, however you do get the option of a third row to make it a seven-seater.
With the seven-seater version, expect 465 litres of boot space, which is just 30 litres less than the five-seat car's 495-litre load bay.
Safety
With the all-new EQB, expect excellent levels of safety and driver assistance.
With Automatic Emergency Braking and Lane-Keep Assist as standard, plus a Pedestrian and Cyclist Warning Detection System, the new Mercedes EQB keeps you, your family and those around your vehicle as safe as possible.
In addition, the EQB's Adaptive Cruise Control system is able to accelerate, brake and steer for you on motorways.
The all-new Mercedes-Benz EQB may even leave room for emergency vehicles to pass and manage its regenerative braking system automatically when you're approaching hills or junctions... now that's impressive!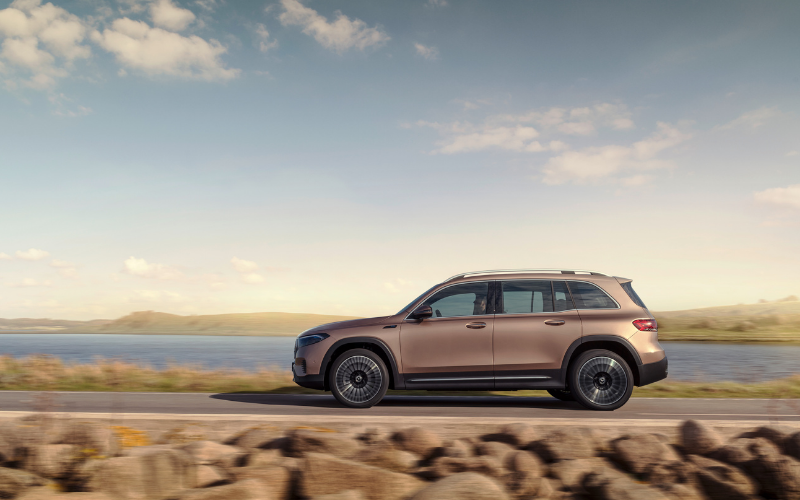 Range
From official launch, the Mercedes-Benz EQB will come in 'EQB 350' guise, housing a 66.5kWh battery pack.
This launch model will come with up to 297 miles of range and is compatible with 100kW rapid charging. Using this, you can top-up the batteries from 10% to 80% full in 30 minutes.
In the future, Mercedes will reveal several more variants of the EQB. Most likely, these will include front and four-wheel-drive versions.
A longer-range version of the EQB has been confirmed to be in development as well, which is likely to use a larger battery pack.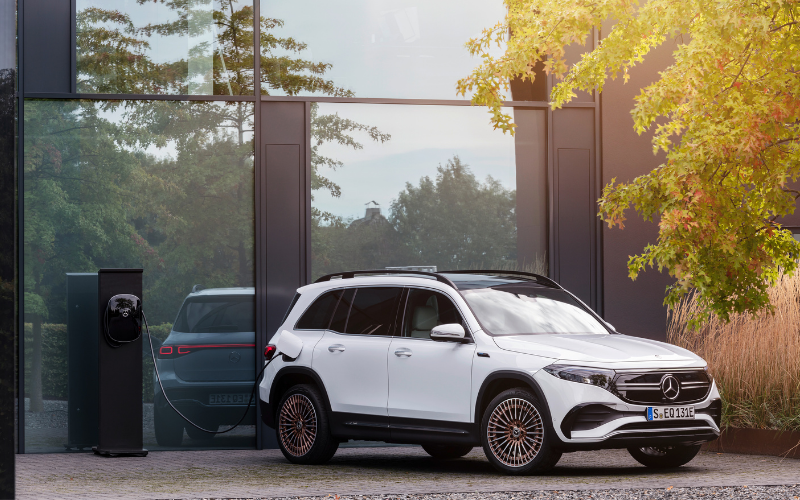 The all-new Mercedes EQB will be reaching UK shores soon, with orders set to open late 2021.
Prices will start from around £45,000 for this luxury, all-electric seven-seater SUV.
If you'd like to learn more about hybrid and electric vehicles, click the link below:
Learn More About Electric Vehicles
Here at Vertu Motors, we'll make sure to keep you in the loop with all the latest Mercedes-Benz updates, as and when we get them – stay tuned!