Take A Closer Look At The New 2020 Kia E-Niro: A Video Tour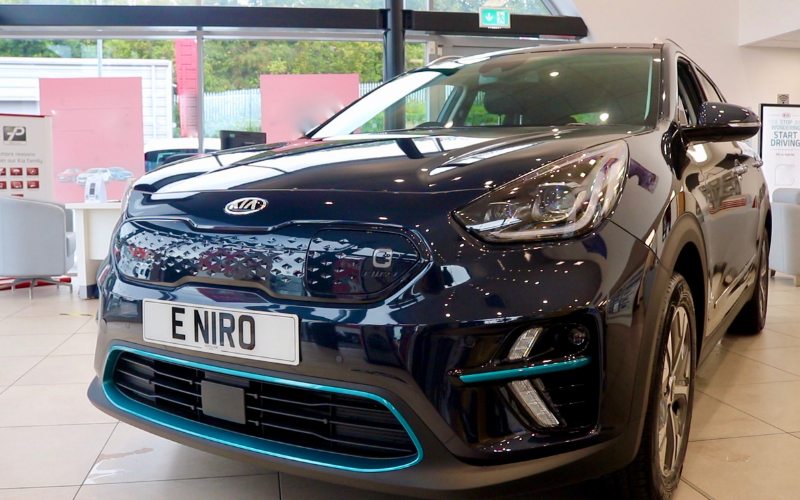 We're taking a closer look at the electrifying Kia e-Niro to see what fantastic features it has to offer.
It's not been on the roads for long, but the e-Niro has already won numerous awards, including New Car of the Year 2020 and Best Small Electric SUV.
But what makes this electric vehicle a worthy award winner?
Read on to find out.
The Exterior Design of the New Kia e-Niro
Sporting a muscular exterior, the Kia e-Niro has been designed to stand out on every road.
Featuring Kia's classic, tiger nose grille, the front of the model is smoothly sculpted and is equipped with the charging port for easy access. With three types of charge to choose from – standard, fast and rapid – the e-Niro is perfect for a range of lifestyles. You can opt to recharge your vehicle at home or reach 80% charge in as little as 50 minutes from a rapid charger if you're out and about.
From front parking sensors and daytime running lights to 17-inch alloy wheels and a chrome trim finish, the Kia e-Niro has been designed to make you look good, whilst enhancing performance and safety on every journey.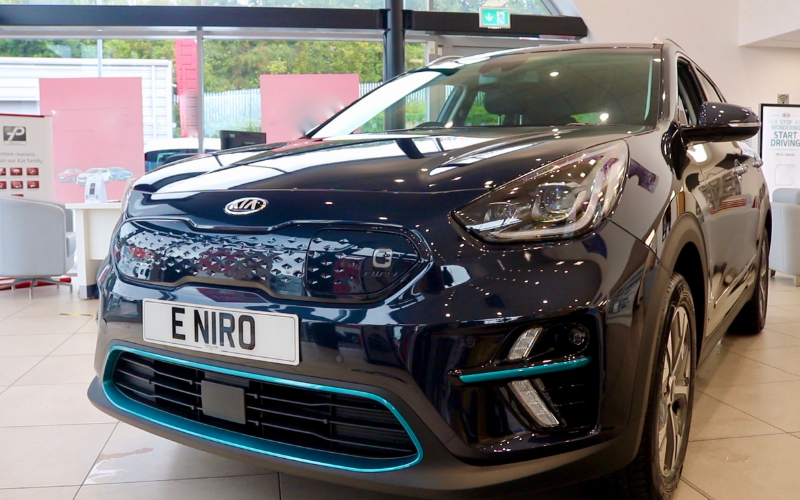 The Interior Design of the New Kia e-Niro
Continuing with the suave chrome detailing, the interior combines luxury with comfort.
The leather upholstery means you and your passengers can enjoy a comfortable journey every time, and the air conditioning system will ensure everyone enjoys a pleasant experience.
There's plenty of legroom and headroom for all passengers, so you can truly sit back, relax and enjoy your drive in the new Kia e-Niro.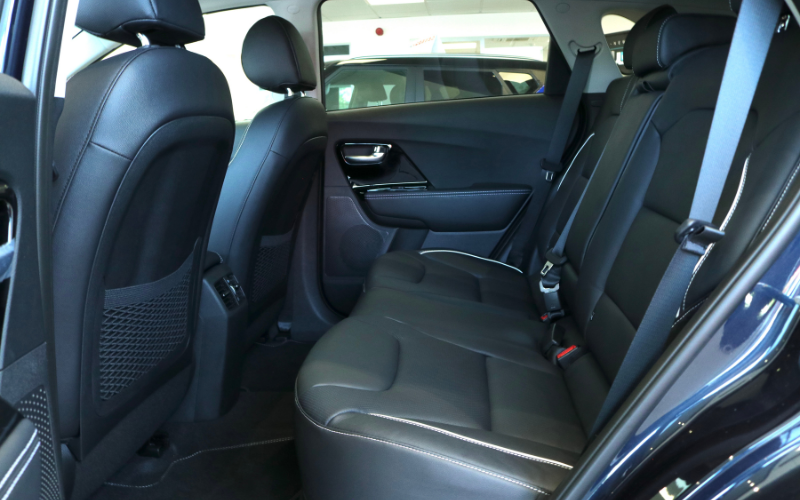 Technology Features in the New Kia e-Niro
From adaptive cruise control and forward collision alert to keyless entry and a digitalised dashboard, the Kia e-Niro is intelligent, smart and will keep you connected more than ever.
The 10.25-inch digital touchscreen has been designed with you in mind. It's super simple to use and can be personalised to your preferences, making every journey easier.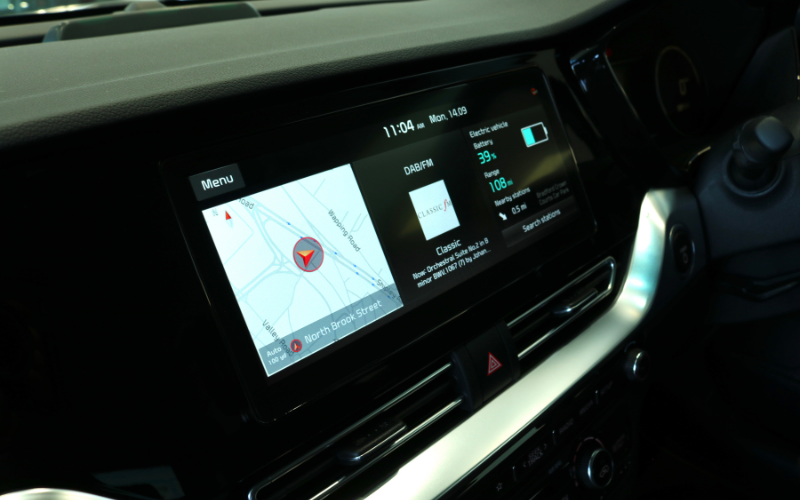 Practical Features in the New Kia e-Niro
The Kia e-Niro boasts all the fantastic practical features an SUV is renowned for.
The boot capacity can be increased from 451 litres to 1405 litres, making it an ideal choice for families.
In the rear, there's also a handy arm rest installed, which features two cup holders to keep the kids' drinks secure, avoiding any mid-journey spillages!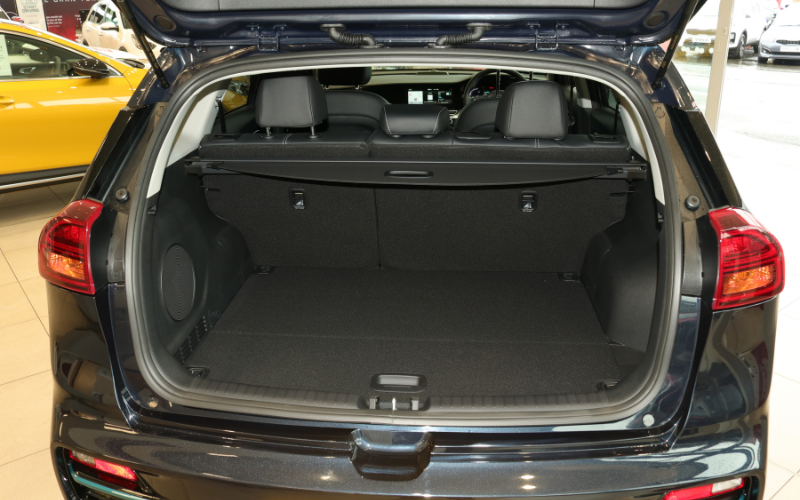 But this is just a snippet of how amazing the e-Niro is. To discover even more great features, watch the full video tour below.
Watch the Full Video Tour:
Why Buy the New Kia e-Niro from Vertu Motors?
At Vertu Motors, we will be with you every step of the way, from researching and buying right through to any aftersales needs... you can count on us.
Our technicians are trained to Kia standards and will look after you and your e-Niro whenever you need it, carrying out careful and precise work in our state-of-the-art workshops.
Not only do we provide great value for money on our Kia range, but we also offer the very best customer experience and we're here to help you find your perfect car.
For more information, enquire online, give us a call or pop in and see us. To take a look at our latest deals on the new Kia e-Niro here at Vertu Motors, click the link below:
Alternatively, if you'd like to find out more about hybrid cars and electric vehicles, click the link below: