Why Vertu Motors Is Excited For The Upcoming BMW iX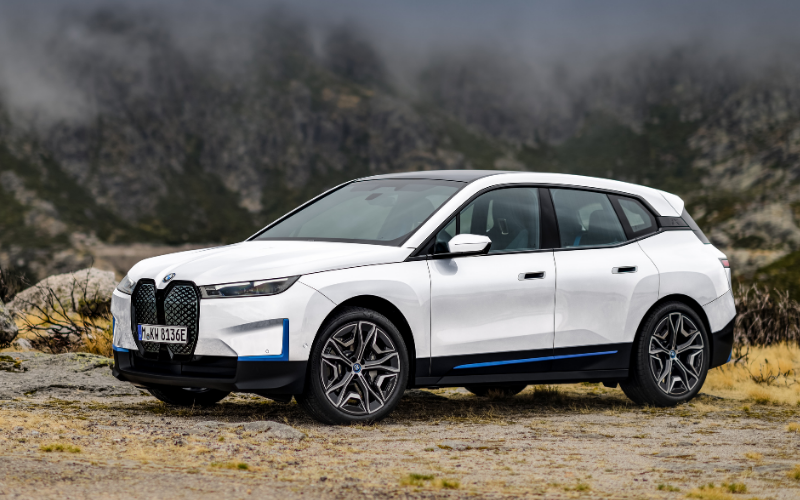 The all-new and all-electric BMW iX Sports Activity Vehicle is ready to transform your adventures, big and small, with two superb all-electric models: the BMW iX xDrive40 and the BMW iX xDrive50.
The iX range is set to combine BMW's best examples of design and modern luxury, with the latest innovations in automated driving, operation, connectivity and digital services.
All in all, the BMW iX is intended to redefine the brand's successful Sports Activity Vehicle (SAV) concept.
Get an insight into the all-new BMW's iX's design, here:
BMW has declared that the all-new iX range will help forge a bright and positive future for the brand.
Covering an all-electric range of up to 373 miles, the iX will prove both confident and incredibly capable to drive.
The iX will deliver a refined blend of BMW's iconic sportiness and comfort, with unparalleled, yet sustainable, X model performance.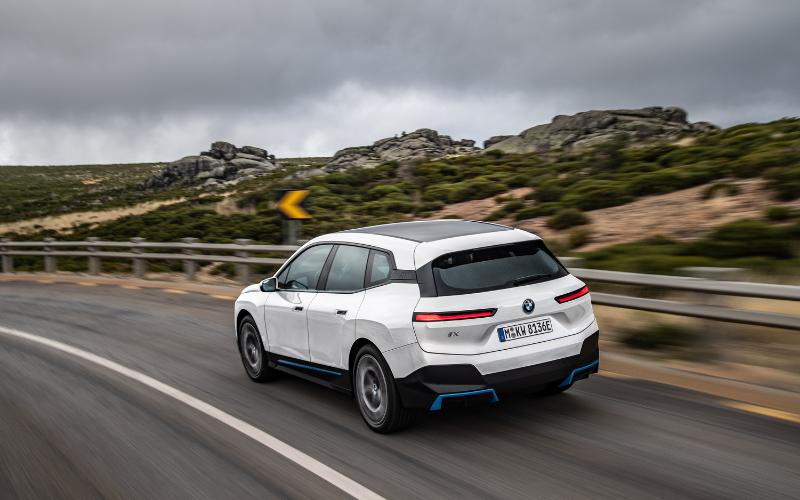 The all-new BMW iX will come with various battery options – two have so far been revealed.
With the BMW iX xDrive40, expect a 70kWh battery to deliver more than 249 miles and produce 300hp.
Meanwhile, with the BMW iX xDrive50, a 100kWh battery pack provides 500hp, with its range set to ride over 373 miles.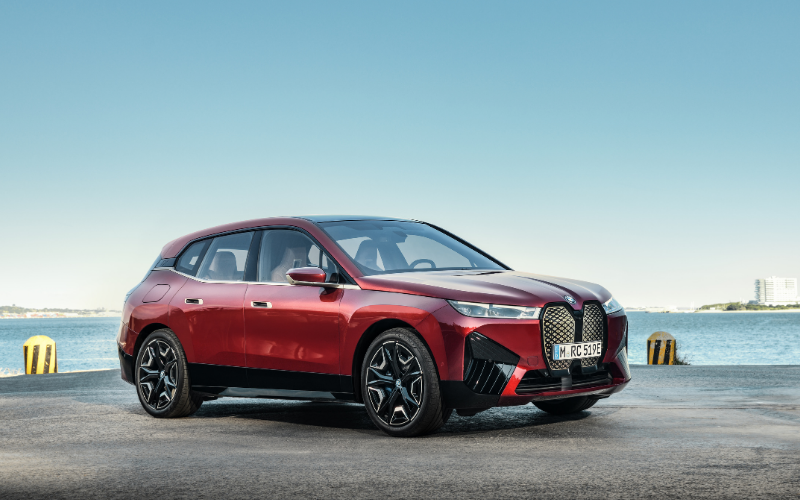 For those wondering how fast the new iX will be and whether an electric motor compromises its strength, you'll be pleased to learn it can sprint to 60mph from standstill in under 5 seconds, whilst hitting a top speed of 124mph... all whilst producing zero emissions.
As it's also a large and luxurious SUV, we think this is rather impressive.
When it comes to charging up, you can plug the new iX into a 200kW rapid-charger – the kind found at most public charging stations - to boost its charge to 80% (from flat) in just 40 minutes.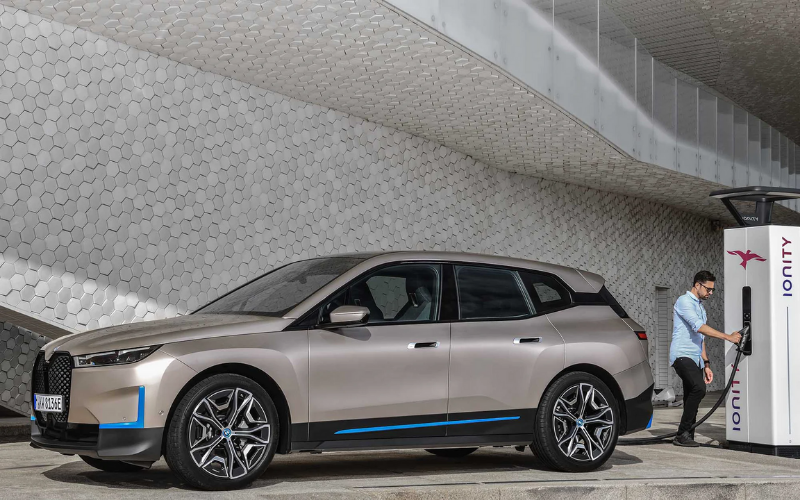 When stepping inside the all-new BMW iX, you'll notice it's about the same size as the spacious X5.
With an electric battery, the iX is left with plenty of legroom and storage features to offer a comfortable and convenient cabin for all passengers.
The all-new iX is set to house the brand new version of BMW's iDrive, which combines a 12.3-inch driver's display with a generous 14.9-inch central touchscreen. You can read more about BMW's eighth-generation iDrive infotainment system, here.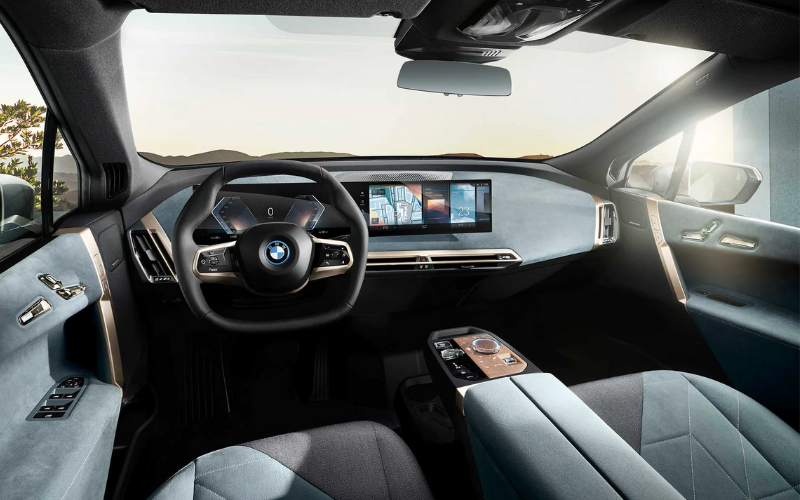 Orders for the new BMW iX range are expected to open in November this year.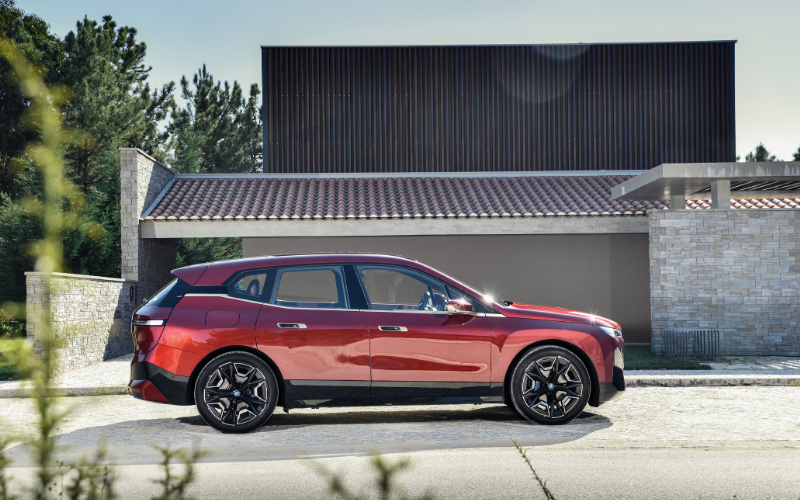 Make sure to stay tuned in our newsroom for more updates on all things BMW - including further details about the all-new BMW iX.
In the meantime, if you'd like to find out more about hybrid and electric vehicles, click the link below:
Learn More About Electric Vehicles
Equally, if you'd like to take a look at our current offers available on BMW's all-electric i3, click the link below: