Get To Know The All-New 2020 Honda CB1000R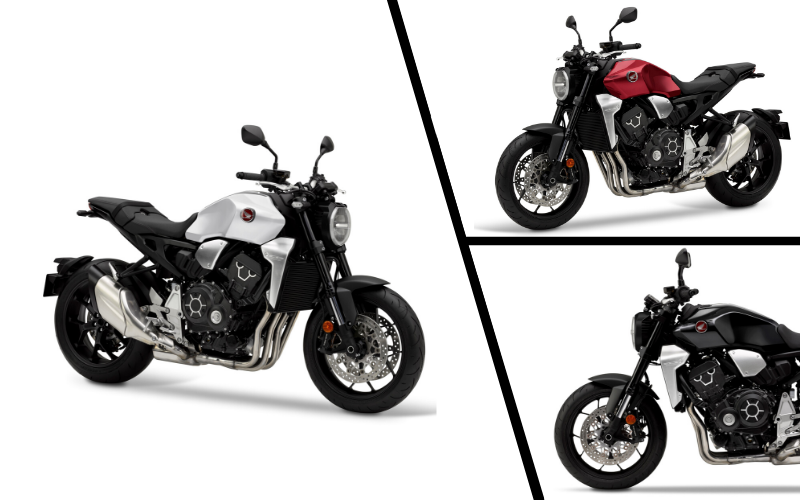 The Honda CB1000R Neo Sports Cafe has evolved for 2020 – it has been finessed, and the overall design, its style and powerful stance, merge retro-minimalism with the elevated performance package of the engine and chassis.
Let's get you acquainted with all things new about the 2020 version of this Honda favourite...
Meet the new styling
The CB1000R's styling takes a bold – and distinct – direction that deliberately makes it unique amongst the Naked bike mainstream. It's certainly lightweight but strong, with a mono-backbone steel frame.
Replacing the silver accents, the now all black triple clamp and stem are complemented by a new Metallic Matte Ballistic Black headlight surround.
The new CB1000R sees colour changes to the rear spring and front brake discs are capped off with a striking silver racing stripe running up the spine of the fuel tank.
The 2020 CB1000R is set to be ultra-compact, with a more triangular 'trapezoid' silhouette. New touches for 2020 include an all-black triple clamp and stem and a new Metallic Matte Ballistic Black headlight surround.
It's also been announced that a 'CB1000R+' will be available, with pre-fit premium accessories and quick-shifter.
The new 2020 Honda CB1000R will be available in three dynamic colours: with Candy Chromosphere Red and Graphite Black being joined by the new Matt Pearl Glare White scheme.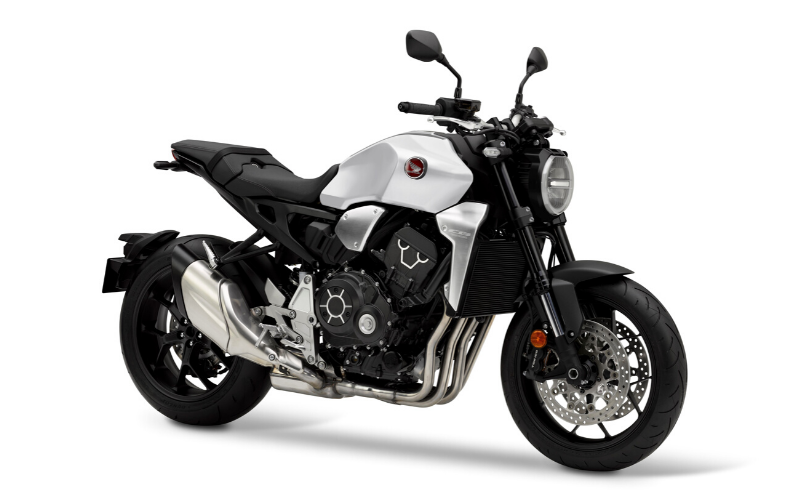 Meet the new engine
The all-new Honda CB1000R is set to come with a healthy does of both power and torque. It's strong four-cylinder engine has been derived from the newest Honda CBR1000RR.
Packing a good punch, the new Honda CB1000R's 4-2-1 exhaust saves weight and emits a raw-edged howl. There are three levels of Engine Power (P), Engine Brake (EB) and Honda Selectable Torque Control (HSTC) available; HSTC can also be switched off.
An assist/slipper clutch is also fitted as standard in the new CB1000R – this is expected to be super light and help manage hard downshifts well.
Meet your new drive
The 2020 Honda CB1000R comes with three riding modes, to offer different combinations of each parameter:
RAIN mode employs the lowest Power setting, medium amount of EB and high HSTC. The lower levels of power and torque are focused on the first 3 gears.
STANDARD mode uses the middle setting for Power, HSTC and EB. It knocks a little output out of first and second gear and uses a power curve that sits just below that of SPORT mode, with reduced torque at partial throttle openings.
It also allows for small rear wheel slides and the front wheel leaving the ground.
SPORT uses high Power and lowest levels of EB and HSTC to deliver 100% power through all six gears, maximum torque at all throttle positions and minor intervention from HSTC.
The USER mode allows the rider to choose between the 3 settings for each parameter and save the setting for future use. The engine is said to return a fuel efficiency of 16.7km/L (10.4mpl).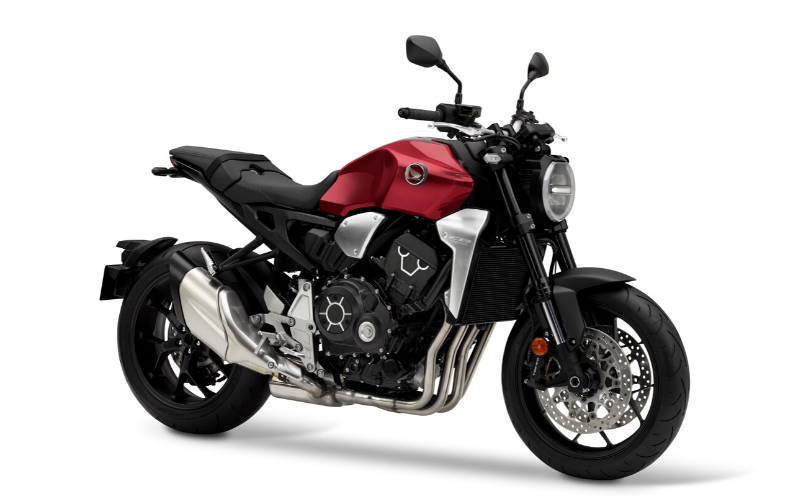 The project leader of Honda's new CB1000R, Mr S. Uchida, declared that: 'As Honda, our intention is always to look to the future and to be ready to lead. Hence, as the Naked sector's requirements mature, we knew that we had to go much further than giving the new CB1000R a boost in real world performance.
'Customer expectation and interests are about much more than just 'how fast?'. We wanted to build in not only exhilaration and emotion to each experience of the CB1000R, but also real pleasure in owning, and showing off, such an individual machine. So we travelled in a new direction and are very proud of the result – both when out on the road and when admiring it in the garage!'
Meet your new bike
Keep an eye out for more details on the 2020 Honda CB1000R, coming soon to Vertu Motors.
In the meantime, check out our great deals on the current CB1000R here: