Honda Reveal The All-New 2021 MSX125 Grom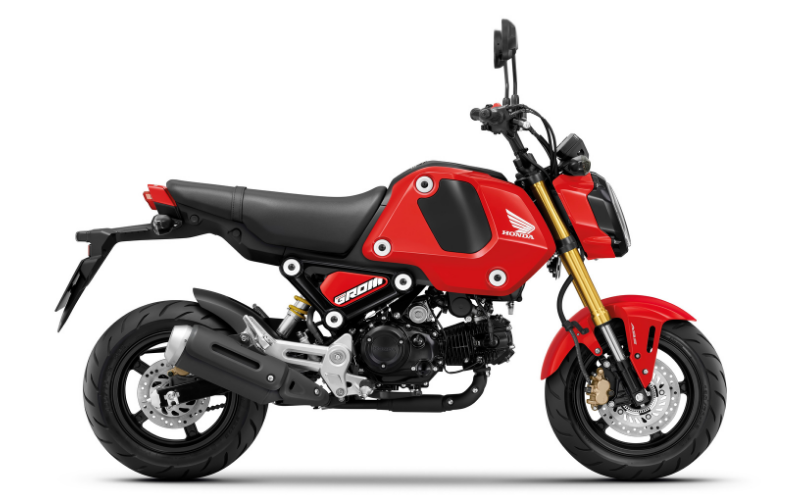 For 2021, Honda's pocket-sized funster bike has been renamed and revamped. From retro-cool styling to a new EURO5-spec air-cooled engine, next year's MSX125 GROM is expected to be very popular.
Easy to use, fun and functional, the original leisure motorcycle was defined by Honda in 1963 with the iconic, small-wheeled Monkey bike and carried on – redefined for each respective generation – with the Dax, Ape and the Monkey, itself reborn in 2018.
After 6 years of quiet success and several small styling evolutions, with an eye on the next wave of young riders, it's time for a new MSX125.
Revved and ready for 2021, the new MSX125 Grom takes a different design direction.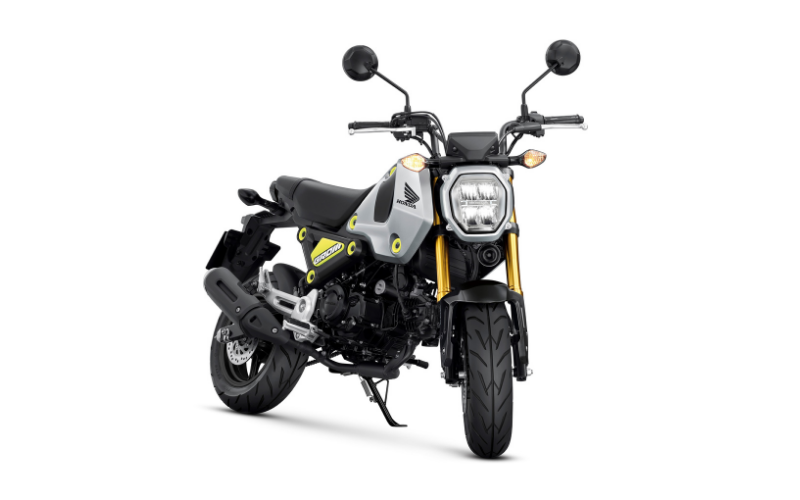 Completely redesigned bodywork gives the MSX125 Grom a new design language; fresh and fun, it's also easily removed ready for an owner's creativity to get to work.
The new 2021 MSX125 Grom is set to be available in the following colour options:
- Force Silver Metallic
- Mat Gunpowder Black Metallic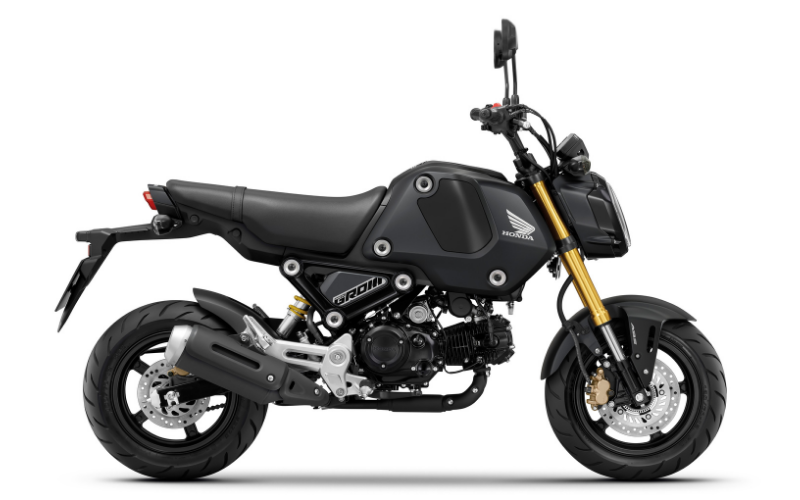 - Gayety Red
The updated LCD dash also now includes a rev-counter and gear position indicator.
A new air-cooled engine maintains the usable performance of the MSX125 but adds an extra fifth gear.
The unchanged chassis offers the same small-bike dimensions with big-bike suspension, braking and handling qualities.
There's a new kind of quirkiness about the bodywork too - a distinctive individuality that mixes the modernity of sleek LED headlight, pared-down seat unit and subframe with the retro of the super-compact side panels and tank covers.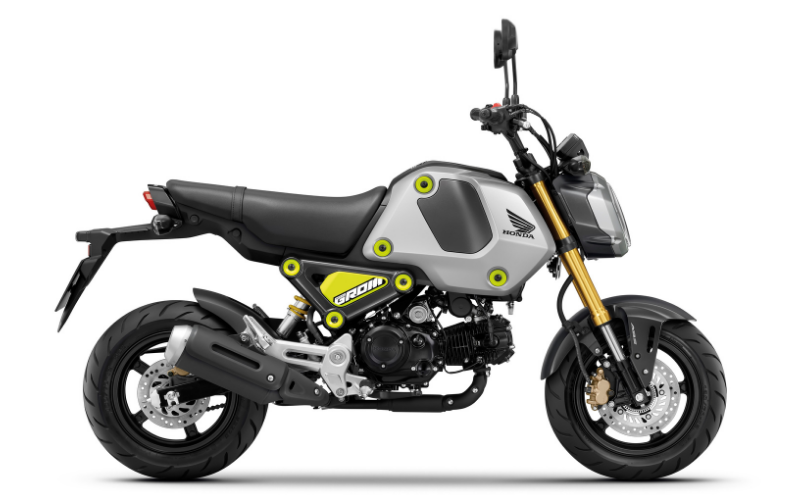 Additionally, influenced by customers' ongoing efforts to make their bike unique, the MSX125 Grom is designed around the concept of adaptability and easy customisation – all of the bodywork attaches with six bolts each side, a detail highlighted by large bolt surrounds for another unique design touch.
Look out for more updates and the highly anticipated 2021 MSX125 GROM's arrival into our showrooms.
You can find your nearest Vertu Motors Honda Bikes, by clicking the link below:
Vertu Motors Honda Bikes can deliver nationwide and our friendly team of experts are always on hand to help.