Our New Years Reflection: Honda Has Built Over 400 Million Motorcycles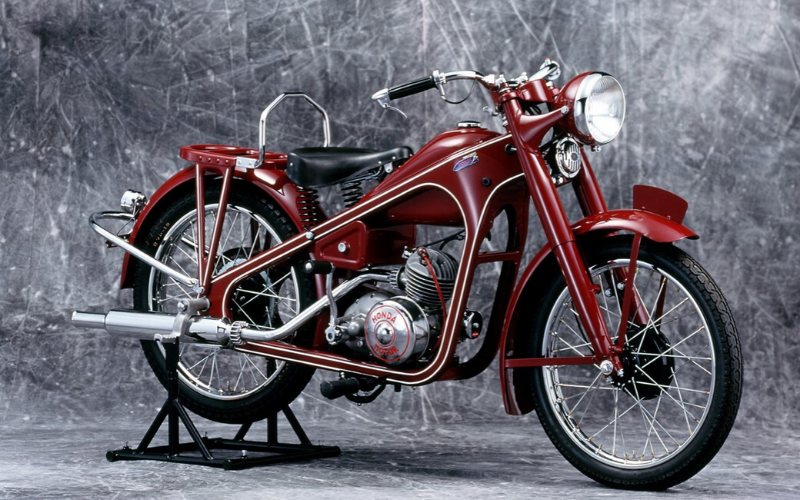 As we close the year 2019, it's nice to look back and take in everything that's been achieved in the world of Honda Bikes.
Honda have built their 400-millionth bike since the company was founded back in 1948. The first was the 1949 Dream D-Type.
With a production exceeding over 20 million bikes a year, we can expect Honda to hit the half-billion mark within the next decade.
In his Cars of the People series, petrolhead TV personality James May, argued that the world's greatest people's car is actually a bike—the Honda Super Cub.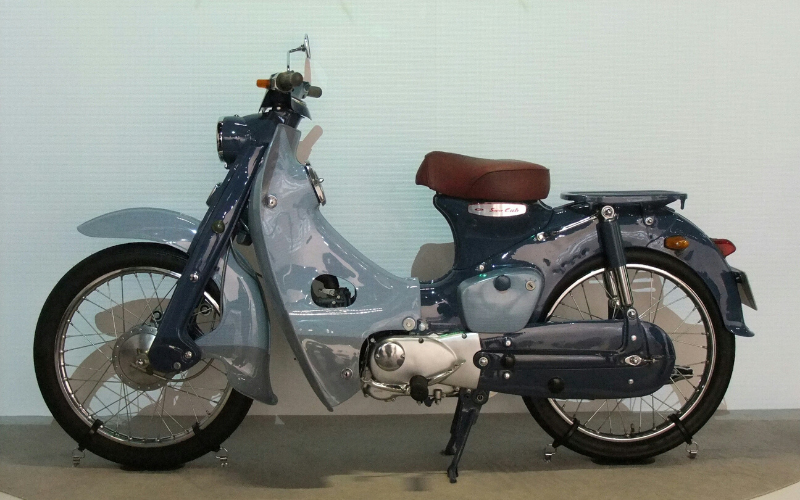 With over 100 million produced, the Super Cub has put more people on wheels than any other car. Yet remarkably, the Super Cub only accounts for around a quarter of Honda's total motorcycle production.
Despite their greatest production achievement, Honda have never revealed the 400-millionth bike. This is likely because Honda builds bikes in 35 different factories, and it'd be almost impossible to determine which bike was number 400 million!
Someone out there could be riding the 400-millionth Honda bike, and they'd have no idea!
Honda have managed to share some interesting statistics with this announcement though. It took until 1997 for Honda to build 100 million bikes - 48 years after they built their first.
Honda's popularity has grown into the 21st Century. Outstandingly, it has taken Honda only the last five years to go from 300 million to 400 million!
It should only take Honda another five years to hit the half-billion mark, if they maintain their current production rates.
Whether you're after the smallest, most basic commuter or the most advanced superbike, Honda has a bike for everyone.
From over the years, here are some of our best Honda motorbike Top Picks:
2018 GL1800 Gold Wing
Spec: 1833cc / 124bhp / 365kg / 745mm seat height
Price: £18,999 (used) or £22,299 (new)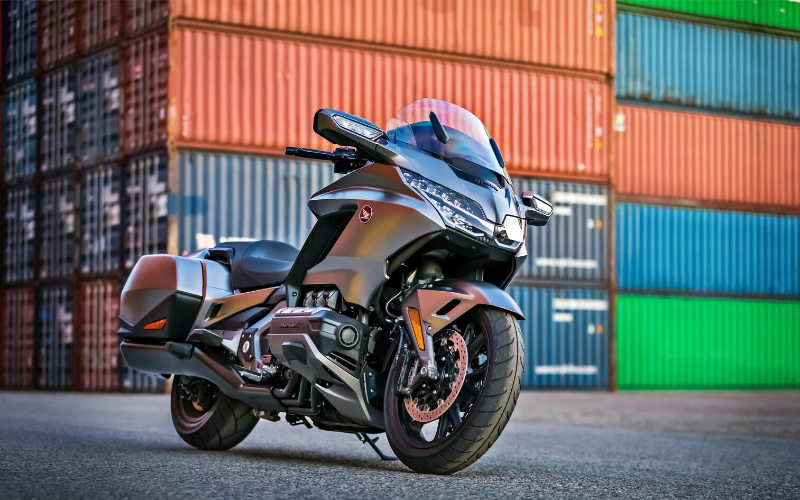 Since it's first appearance in the late 1970s, the Honda Gold Wing has been the definitive full-dress tourer.
The newest Gold Wing has set the benchmark for sophistication, equipment, luxury and comfort. Simply, if you want the slickest, tourer money can buy, this is the one.
2015 CBR500R
Spec: 471cc / 47bhp / 192kg / 785mm seat height
Price: £2700 (used) or £6099 (new)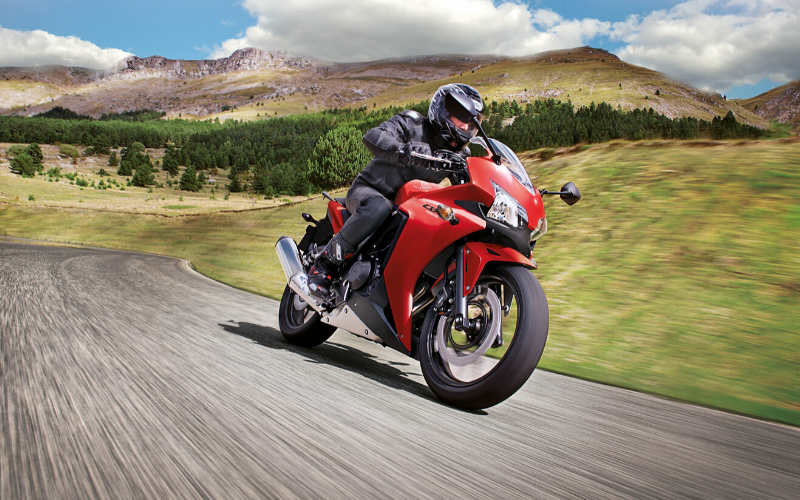 First launched in 2014 as the sporty member of Honda's all-new, purpose-built, A2-licence-friendly CB500 twin family, the CBR has been repeatedly updated since, most recently for 2019, and remains the ultimate, affordable, novice sportster.
2017 CBR1000RR Fireblade
Spec: 998cc / 189bhp / 196kg / 832mm seat height
Price: £11,500 (used) or £15,999 (new)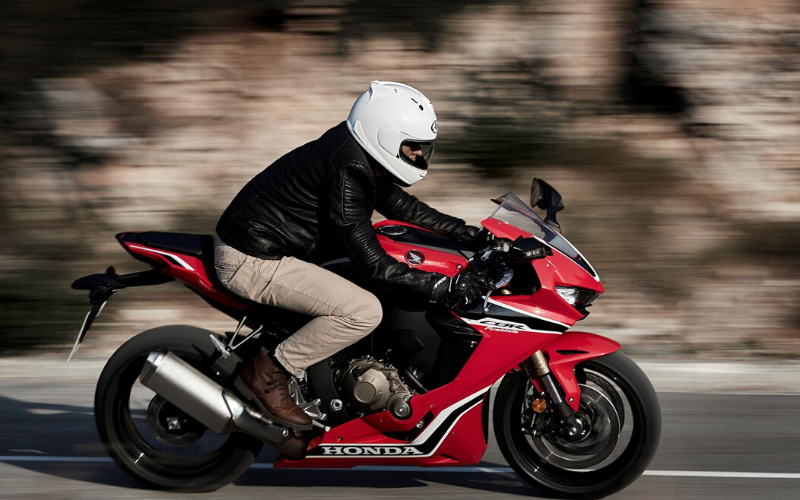 The Fireblade is firm favourite for on and off-track performance and flexibility. It comes powerful, light, streamlined and packed with great racing technology.
For true speed-seekers, there is a rapid Ohlins-equipped SP version. The Fireblade SP guarantees a quick performing racer, with class and quality in abundance.
Fireblade fans eagerly anticipate the arrival of the 2020 Fireblade - find out more here.
1997-2005 CBR1100XX Super Blackbird
Spec: 1137cc / 164bhp / 223kg / 810mm seat height
Price: £1600 (used) or £6000 (new)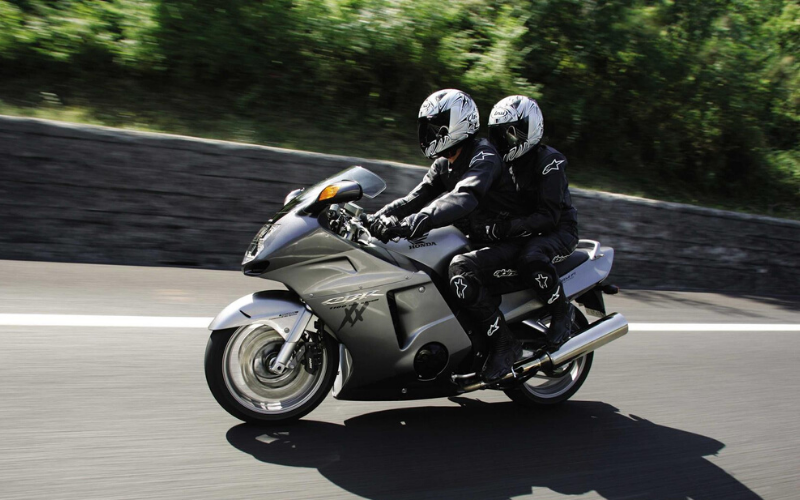 First launched in 1997, this popular hyperbike was once the world's fastest production bike during the Noughties. Although tricky to find, the Super Blackbird remains in strong demand today.
The Super Blackbird is smooth; it's meaty powertrain is a delight, handling is neutral, the ergonomics are all-day comfy and quality and equipment is sheer class!
1985-2002 C90 Super Cub
Spec: 85cc / 8bhp / 82kg / 760mm seat height
Price: £2500-£4500 (used)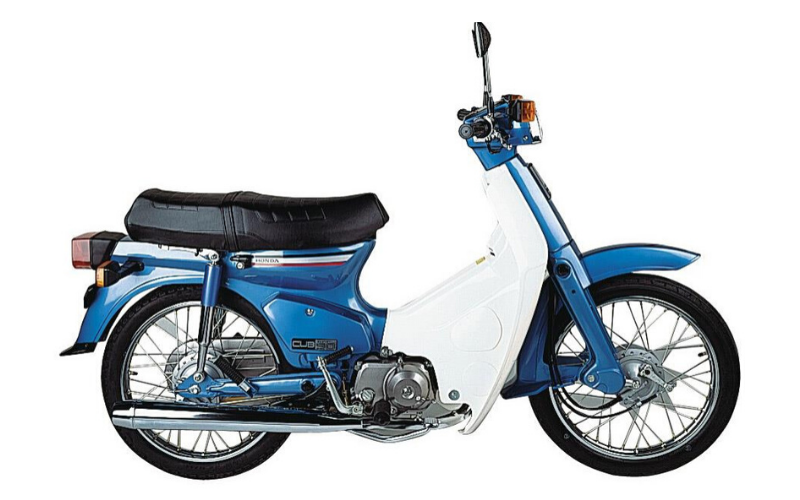 First launched as the 50cc Super Cub in 1958, this 'cult machine' became so popular and successful it's now considered the best selling powered vehicle of all time!
There's no fancy performance or dynamics, instead what you get is simple: economic, durable commuter transport at its most basic, but with a huge amount of charm.
Honda motorcycles have put more of the world on wheels than any other vehicle - it doesn't seem like that's about to change.
Take a look at our full range of bike offers, New and Used, here at Vertu Motors.